Children grow up quickly, and the time will inevitably come when they outgrow their current bedroom décor. Thinking about redecorating your child's bedroom can seem like a daunting task, but it doesn't need to be.
By breaking the job down into a few simple tasks, you can make the project more manageable.  
Walls
The walls in a child's bedroom can take a lot of abuse with knocks and scuffs almost unavoidable. For that reason, decorating the walls in durable paint can be a sensible option. However, children can be fussy about their bedrooms and will undoubtedly nag for a specific theme. Whether it's based on their favourite cartoon character or the latest craze, the easiest way to satisfy their desires is to pick a printed wallpaper. Thankfully, even if you don't know how to wallpaper a wall, it's easy enough to learn with the help of online guides.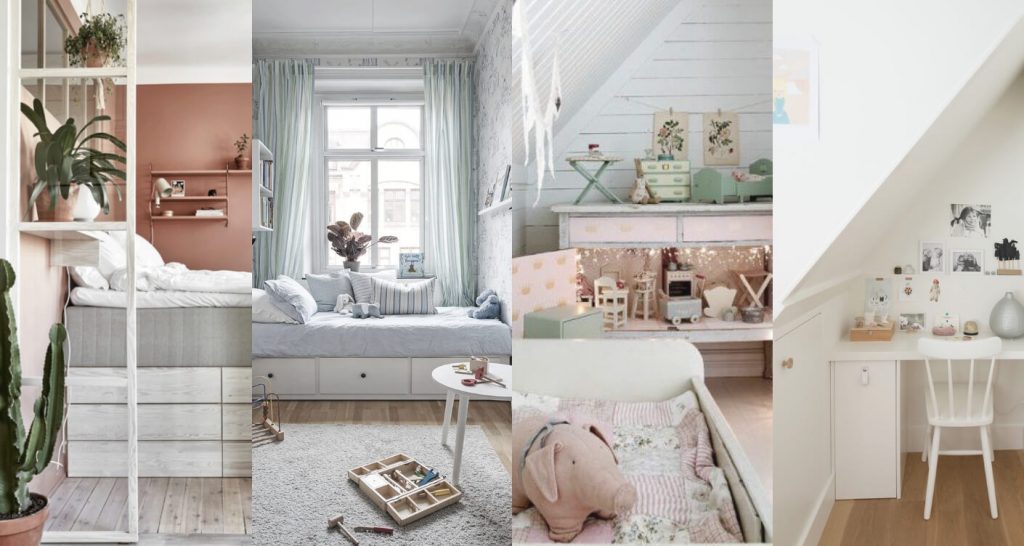 Bed
Children's beds don't have to be either fun or practical. Try to go for something that ticks both boxes.  If you're dealing with a small space, then a bed with storage or a space for studying underneath will be ideal.  Younger children will benefit from having a fun shaped bed to sleep in; such as a pirate ship or racing car. However, they will quickly outgrow these. So, think about getting something that can adapt with time.  For example, a wooden framed bed can be decorated with motifs and then repainted in a plain colour as they grow up. Today, most children's furniture comes flat-packed, but they are usually very straightforward to put together.
Storage  
Lastly, you will need to consider the bedroom storage. Are you planning to store the majority of your child's toys in the bedroom as well as their clothes?  If so, you'll need to consider the best way to keep everything neatly tucked away.  Apart from storage under the bed, think about using handy storage tubs that can be stacked or stored on shelves.  This will help to keep things organised.  Think about labelling storage compartments; this will encourage your little one to put things away.
If you follow this guide and break down the bedroom into these individual tasks, you will find the whole project much easier to complete.