[dropcap size=big]T[/dropcap]here is a lot of fantastic technology around at the moment and if I was to write about the unfiltered list of gadgets I am after it would be a very long post. Instead, I wanted to look at the technology I am after that is within the realms of reality. Obviously, I would love an electric car, petrol-powered surfboard and a 3D printer but I don't see it happening any time soon. Instead, I am focusing on possible acquisitions over the next 12 months (hopefully sooner).
Nest Thermostat
This might be a massively middle-aged bit of tech but the Nest Thermostat is the ultimate gadget when it comes to heating your home. It uses your existing system and replaces your existing thermostat control panel as easily as changing a plug socket. The resulting gadget then learns how you use it and eventually alters the heating accordingly. The device can be altered via a smartphone from anywhere meaning you have total control even when on vacation. Nest really is the next generation of thermostats and after being recently acquired by Google, we can expect additional bonds in innovation over the coming years.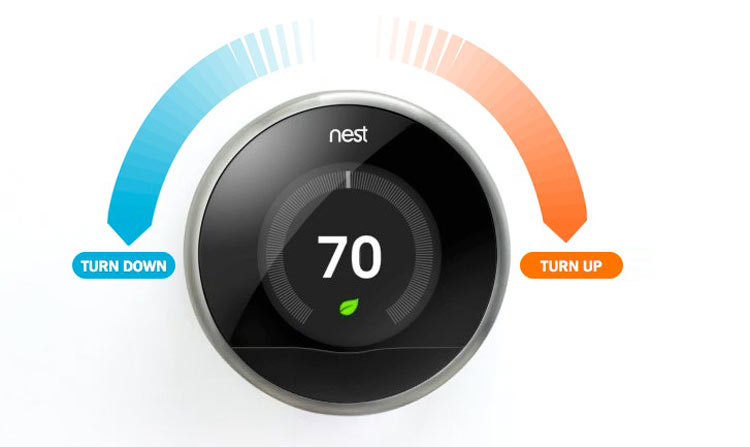 Ouya
This small crowd-funded games console has had a roller coaster of a year. When it was first announced it smashed the crowdfunding records and took the gaming fight right to the door of the mainstream consoles. A year later and it has been littered with bad press, only had a smattering of games of note, and is slowly being forgotten as the next-gen consoles steal the limelight and other players such as Amazon and Steam box enter the gaming tech world. But for me, I have a special place in my heart for the Ouya and think it would be ideal for my kitchen. I can stash the unassuming box behind my wall-mounted TV and using its wifi connectivity I can turn my TV into both a smart TV with apps such as Netflix but have a fun games machine for when I am stranded in the kitchen as the rest of my family use the 'living room' or 'family room'. Coined a 'developers' console I look forward to when my game development engines such as Gamesalad and Corona support it and I can start making games for my TV as well as my mobile devices.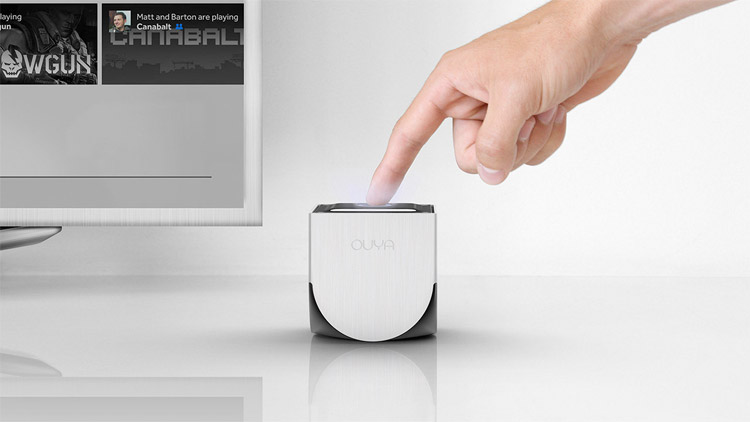 Pebble Steel
The Pebble Steel was announced at this year's CES and is very cool. It moves away from the plastic wristband of the original and looks much more like a swiss made wristwatch marrying tech with style. This is much more wearable than previous incarnations and the improved battery life and upcoming Pebble App Store means that this will be THE watch to have until the 'yet to be announced' iWatch from Apple.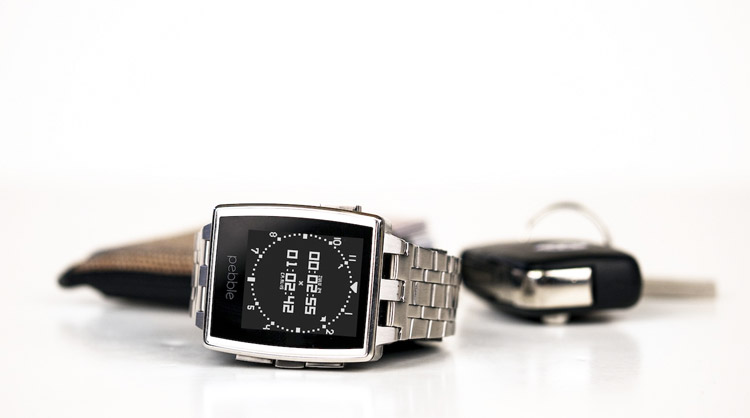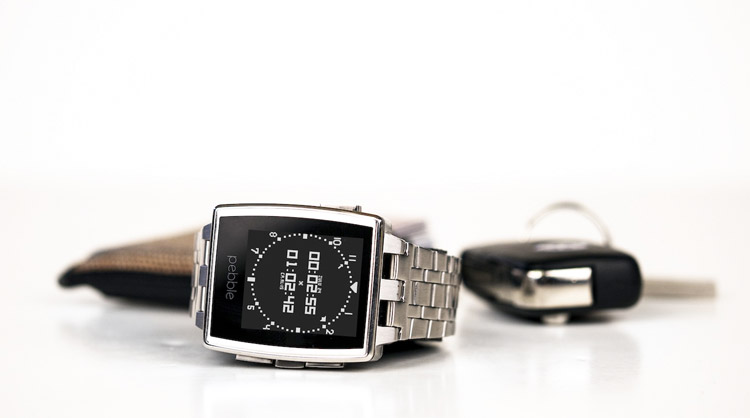 Google Glass
This has to be the 'must-have' gadget of 2014. Throughout last year the internet has been buzzing with the idea of glasses that surf the web, translate foreign languages, and give you information on time, distance,  and even your golf swing. As well as the wealth of information you will have access to users can also take photos, record film, and have online video calls. Being a wearer of glasses already I only hope that you can put prescription lenses on them. Sadly Google Glass is only available to US citizens.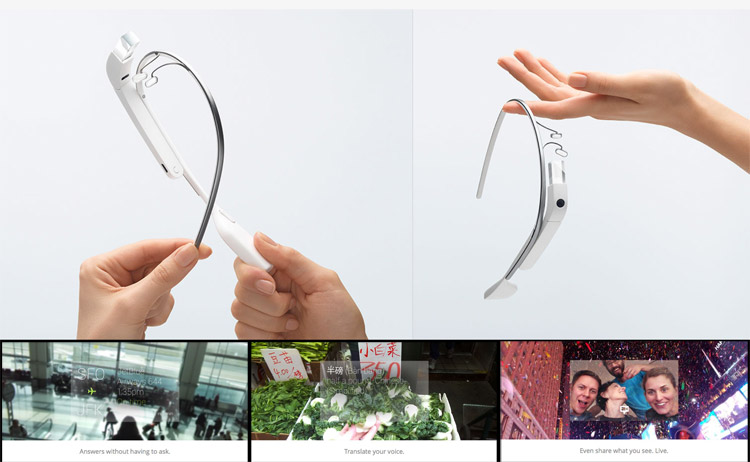 Sony 4K TV
This is the big one as the Sony 4K TV I have in my sights (the Sony XBR 4K Ultra HD TV) is a cool $3.499 This 55″ beauty has four times the detail of full HD, a triluminous display making colour more vivid and magnetic fluid speakers based on NASA technology delivering a soundscape that draws you in. Throw in 3D and smartphone control and you have the best TV on the market. I just need to figure out how I can not only afford one but get the blessing of the wife.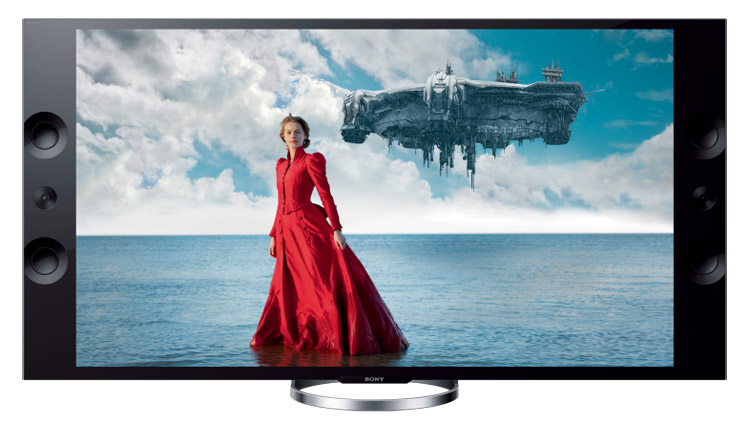 Having all of this technology does have a price that we all forget about and that is the additional remote control. TV, Cable, Xbox, PlayStation, Apple TV, and who knows what else all seem to have their own controller. Normal run-of-the-mill universal remotes didn't cut it until I discovered the Harmony. A full programmable touch screen remote that works with so many devices it boggles the mind. However, with a hefty price tag of £150+, it will cause a dent in your wallet.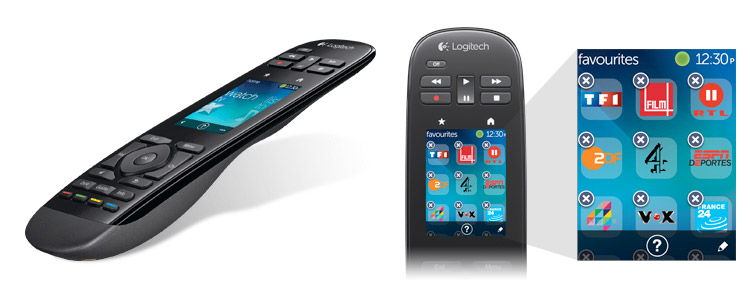 [alert type=blue ]Please note: If any companies would like to provide me with any this tech for a discounted rate for review I would be eternally grateful.[/alert]