Movie nights in the Garstang household have two variations. The first is family movie night and the second is for parents only. After a recent movie night when the family and I snuggled in for a early evening showing of the new 'Minions' film, it got me thinking about how modern movie nights have changed (for me at least).
Cinema's are one of the first things to go when you first have children. You're so tired, that sitting in a darkened room for two hours meant instant nap. If you did have the strength to stay awake, your concentration span was severely limited. When my girls were babies, I used to watch DVD boxsets and Netflix during the early hours whilst bottle feeding them. If the occasion ever arose when we could have a night out, we would rather go to a restaurant or bar and attempt to re-engage with the outside world.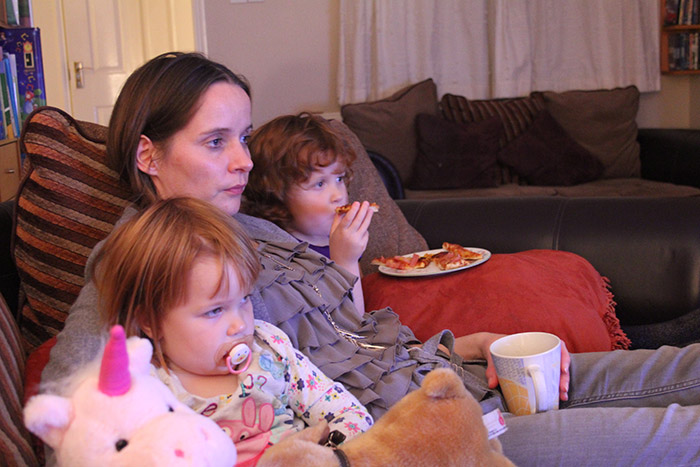 Movie Nights Are Back!
Fast forward a few years and movie nights have re-entered my life. Firstly, it was for my wife and I to enjoy a weekend evening that differed from the rest of the week. A glass (or bottle) of wine, snacks and a mindless blockbuster. Whether we have rented it on Apple TV or gone for a movie on 'My List' on Netflix there is always something to watch. Weirdly, my wife is adverse to anything that says 'critically acclaimed' or 'award winner', as if all award-winning films are going to be Schindler's List. I don't mind though, as it means more mindless action for me. However, most movie nights we have to use the dreaded 'c' word; compromise! Compromise drives me insane… I want to watch action sci-fi 'Pacific Rim' and she wants to watch historic bio-pic 'The Help' and what happens? We end up watching a romantic comedy or horror movie in order to compromise. This baffles me as it means we are both unhappy (to an extent).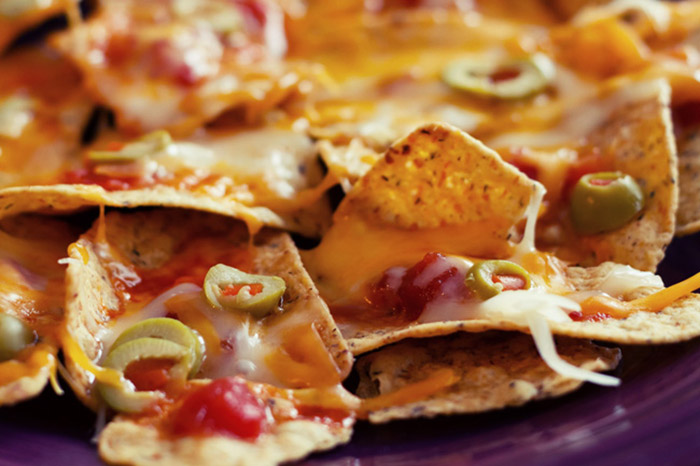 Movie nights with the children is a much grander affair and I love it. The lights go off, the surround sound system is cranked up, the sofa and TV are aligned and drawn closer together. Snacks often get an upgrade as well, exchanging simple crisps for nachos, cheese dip and chillies for me, dry roasted peanuts for my wife and bizarrely, a bowl of sweet corn (not popcorn), green olives and carrot sticks for the girls. When you have a 50″ HDTV only three metres away you feel like you have your very own private cinema. We all pick a movie trailer (on Apple TV) to watch before the 'feature presentation' to get us in the mood and it means I can introduce the girls to new movies (like Star Wars).
One of the great things about watching a movie as a family at home is the freedom and flexibility, a film can be easily paused for toilet stops, drink spillages, loss of concentration and sleeping children, and thanks to the availability of great home entertainment tech you needn't miss out on the cinematic experience.
I feel lucky that I have a great tech setup (Sony Soundstage under a Samsung UE50) to really enhance the experience, but my favourite part about the whole movie night experience is that it is true 'family time'. With school, work, friends and daily distractions finding opportunities to sit and cuddle the children becomes more difficult. Daily chores can (and usually are) done whilst the TV is on, so even though you are in the same room, you are not really together. However, on movie night, it's all about relaxing with the family and enjoying the moment. I sit in the middle of my girls like a special guest and for about two hours we all is well with the world… until the first spillage.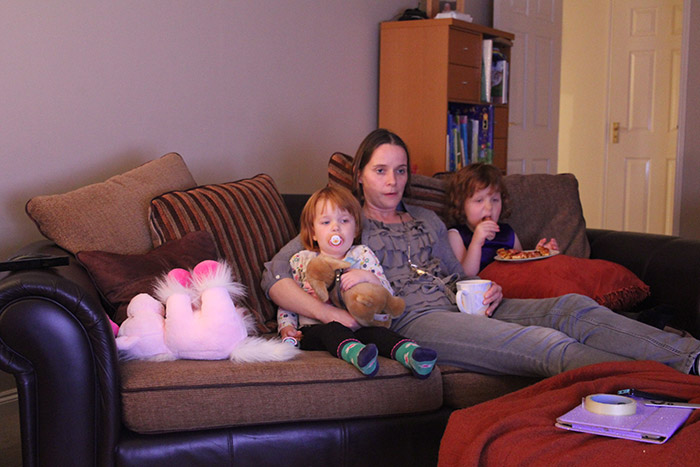 This post was in collaboration with Argos