Digital transformation means enabling your organization with the means to leverage technology and use digital services for core operations and service delivery. It encompasses everything from people, processes and technology to redefine the way the organization creates value for its customers. It's a rethinking or realignment of a company's approach to technology and renovation of business models based on the new approach. The aim behind opting for digital transformation is to allow the company to grow more efficiently and serve its customers better using better (newer) technologies and technical innovations. You can read more here about the Importance of Digital Transformation. The digital transformation market is expected to grow at a CAGR of 23% from 2019 to 2025 to reach $3.3 trillion. In this article we will discuss the top trends in the digital transformation space in 2022 across industries. In order to learn how to prepare your local business for digital transformation, consider reaching out to 24/7 IT support.
Key 2022 Digital Transformation Trends
Rising usage of Customer Data Platforms (CDP)
It is now almost a cliché to say that data has become the driver behind businesses. It is becoming manifest that the competitive edge between companies will soon be determined by their ability to leverage data better. According to Gartner, 90% of corporate strategies will specifically incorporate information as a critical business asset along with data analytics as a critical competency by 2022. Leveraging data for a deeper understanding of both business processes and customer behavior along with every other facet of the business is going to determine what decisions a business makes and how and when they make them. This is particularly relevant in trying to stay ahead of changing customer behaviors and desires. However, this kind of analysis presents a significant challenge for larger organizations with a wide range and variety of products, marketing channels and varied customer profiles. Extracting relevant insights from such a wide data pool is no mean task. This is where a customer data platform (CDP) can be a critical enabler for organizations. A CDP acts as a singular source for customer information that companies can leverage to enhance their current levels of personalization and reach customers better through more engaging marketing campaigns. CDPs also have wide applications beyond marketing. For instance, data harvested from CDPs can throw significant light on customer behavior that enable companies to make more relevant decisions about services, products, investments and more. This sort of information can easily be leveraged by finance and IT departments. For more information on how to leverage CDPs in your business, consider reaching out to Managed IT Services.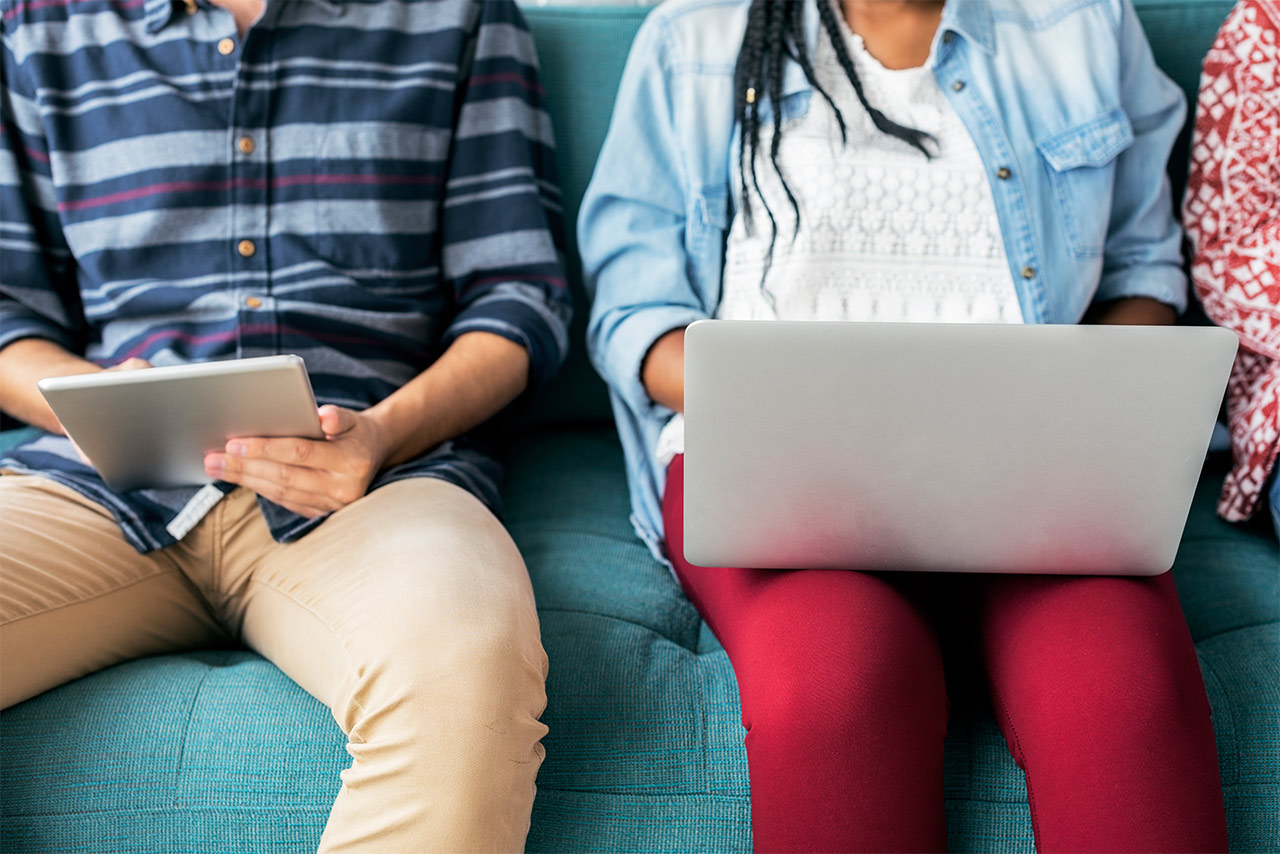 Better cyber security risk management
With incidences of ransomware and other forms of cyber-attacks steeply rising in the wake of the pandemic, cyber security risk management has come into focus. In the past decade or so, as companies have scrambled to fast forward their go-to-market strategies, the focus has consistently stayed on DevOps initiatives. However, as enterprises falter and fail from the impact of cyberattacks along with massive damage and ripple effects across the industry and even the public, the focus has now definitely shifted to cyber security risk management. The global damage from ransomware alone is estimated to be around $20 Billion today and is expected to reach $265 Billion by 2031. For effective cyber security risk management, achieving a technical cohesion between people, processes, and technology is critical. Businesses are increasingly looking to amalgamate emerging technologies such as artificial intelligence (AI), machine learning (ML), and more to build more cohesive cloud security solutions.
Multi-cloud architecture
Companies are increasingly opting for a multi-cloud architecture to better distribute workloads and software between their mix of private or public clouds. The pandemic and the ensuing culture of remote work have also pushed this trend further as businesses look to minimize business continuity risks. A multi-cloud strategy can be highly strategic for companies to effectively manage the remote work model without compromising security. The strategy can be leveraged in a number of ways to ensure business continuity and protect highly valuable company and client data. These include better disaster recovery, data residency, and resilience. However, the management of complex cloud environments continues to be a challenge for organizations. Companies must seek for the most relevant cloud management and automation solutions that can serve their unique technical and business needs well. With reduced complexity, companies will automatically benefit from greater agility and the ability to experiment with various delivery models. To know more about this, please refer to IT consulting services.
Automation
Automation is expected to play an increasingly more significant role in digital transformation going forward. The impact of automation is already palpable in sectors like manufacturing, e-commerce, cybersecurity etc. But we will also see an increasing amount of automation (including artificial intelligence, machine learning and natural language processing) in data processing as advanced algorithms take over the task of diving deep into vast data sets that are simply beyond the capacities of human beings to analyze. Gartner estimates tell us that hyper-automation is likely to be a major technology trend in 2022. This trend brings together many emerging technologies and associated processes to work in sync including machine learning, RPA (Robotic Process Automation), artificial intelligence, low code, and more. Cloud-based automation systems can also be a boon for companies that want to scale better and reduce total cost of ownership. You can know more about hyper automation in our comprehensive Digital Transformation Guide.
About Nora:
Nora Erspamer is the Director of Digital Marketing at New Charter Technologies, a group of companies specialized in Cloud Computing Solutions. She is an experienced marketer and sales strategist with a demonstrated history of working in various technology industries. Skilled in strategic campaign development, lead generation, and marketing automation software. Her blog can be found at https://www.newchartertech.com/learning/.