Making the best use of every room in the house is important to me. It's fun to decorate and renovate, but it seems pointless when you barely use a room. If you're lucky enough to have a spare room, what do you do with it? You could leave it as a spare bedroom, but does that mean it will be empty unless you have guests round? A lot of people use it as a home office, but what if you never work from home? There are plenty of things you can do with a spare room, so pick something you're actually going to use. I love the idea of creating a home cinema, where you can watch not just films, but your favourite TV shows too. So here are my ideas for setting up a media centre in your home.
The Screen: TV or Projector?
If you need somewhere to start when you're designing a home cinema, the screen has to be the best place. You can't watch anything if you don't have something to watch it on! But what sort of setup should you go for? If you look at a lot of home cinemas, they often opt for a projector and either a white wall or a screen. Another option, however, is having a large flat-screen television. You could even have a set with 3D capability. Which is better, though?
There are both pros and cons to each option. If you choose a projector, you can have a larger screen for less money. It's also easier to mount your projector on the ceiling and screen on the wall. Hanging a television from the wall could be a little more difficult. They get quite heavy when they start getting larger! However, any light in the room will washout out the image from the projector, which won't happen with a TV. A television can also be better for multiple purposes. For example, you can use a Xbox Kinect or a Wii. Whereas, you can't stand in front a projector because you'll block the image.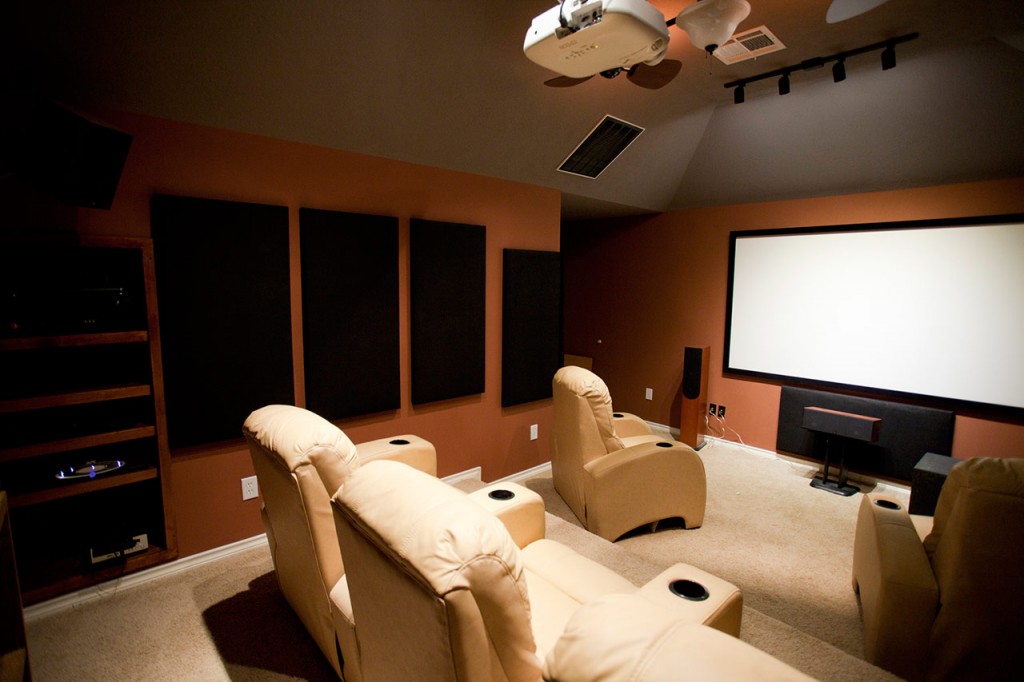 Video and Audio Input
Once you've chosen your screen, you're going to want to use it for different things. It's a home cinema, but no one says you can only watch movies in there. Most people will also want to use it for television, video games and even music videos. Work to make your system more efficient so you can always enjoy your activities without worrying about the setup. Some improvements you can make is to address TV signal interference, install a surround-sound system, and get entertainment passes for your favourite shows. You want to be able to connect to your computer, external storage devices, satellite TV, DVD or BluRay, games consoles, and more. So you need an AV receiver. These clever gadgets have excellent connectivity. So you can plug in all your essential devices. Look for one with several different ways to connect. You might need HDMI sockets, USB ports and Bluetooth.
Audio Options
Of course, you have a crystal clear picture, but your home cinema will be nothing without the sound. And there's only one thing you can do: install surround sound. If you want powerful audio that feels like a real cinema experience, you have to go for the best. Before you wire in your chosen system, do think about sound proofing. You don't want the noise to reverberate through the house. And you especially don't want the neighbours to hear! However, for a lot of people, just putting in a heavier door will help.
Choosing your audio system can be a little confusing. If you don't know anything about home audio, the technical specifications don't mean much. Start by looking at home cinema packs, like the 5.1 surround sound bundles you'll find at www.qacoustics.co.uk. These are set up to give you all the speakers you need for a fantastic cinema experience. Don't just pick the first ones you find, though. Make sure you compare them to see which ones are best suited to you and the space you have available. Think about how you're going to install your speakers too. Will you mount them on the wall or ceiling, or put them on stands? You can even have them put straight into your seating!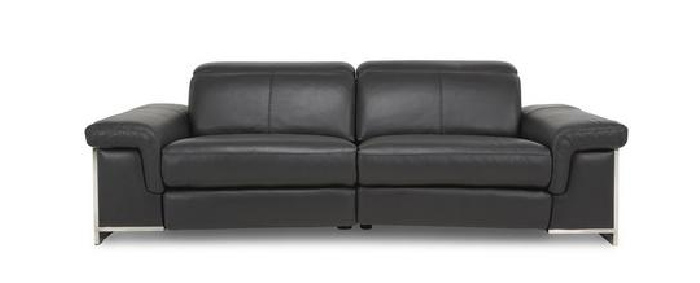 Seating
Speaking of seating, you're going to need some. But what's the best way to sit in a home cinema? Of course, you could follow the example of a professional theatre. Get some luxurious leather recliners, or perhaps a sofa, to give you comfortable but smart seats. On the other hand, you could go more casual. If you would rather sprawl out when you're watching a movie, maybe a chaise longue or a couple of beanbags are more your style? Another thing to consider is how far back you will need to sit to watch your screen comfortably.
Lighting
Lights are essential to consider if you want to have an excellent home cinema experience. Or perhaps lack of light is what matters. You'll need to block out the majority of light in the room for the best viewing. It's especially necessary if you have a projector. If there are windows in the room, blackout blinds are perfect for getting rid of any light from outside. You do need some light, however, so that you don't have to sit in the pitch blackness all the time. Choose your lights carefully to get ambient lighting that enhances your experience.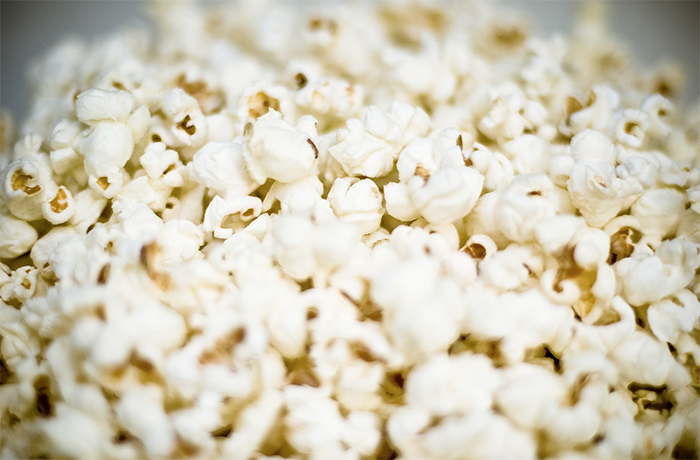 Drinks and Snacks
What's a cinema without things to eat and drink? Except that, at home, you won't have to spend a week's wages on a drink, some popcorn and a bag of Maltesers. If you don't want to have to leave the room for snacks and beverages, set up a station in your cinema. You could create a bar area so that you can mix yourself a cocktail whenever you want one. A mini fridge would let you keep anything from beer to chocolate, and you could even set up a popcorn machine.
Before you turn your spare room into a guest room, think about doing something more exciting with it. But, if you still want your home cinema to double up as a bedroom, you can put in a sofa bed for when someone needs a place to crash.