Now working from home is commonplace across the world, I needed to up my home office game. I had seen standing desks around and I must admit that whilst the theory behind standing up whilst working was sound, my opinion of the people adopting this new way of working was less than positive. I tended to club them in with those who used exercise balls as chairs. However, having used a standing desk for over a month now, I can confidently say that I am a convert. As you get into your work, standing seems to fade into the background and hours can pass without you realising. Later, when you finally flop on the sofa, you can feel it in your legs like a mini work out.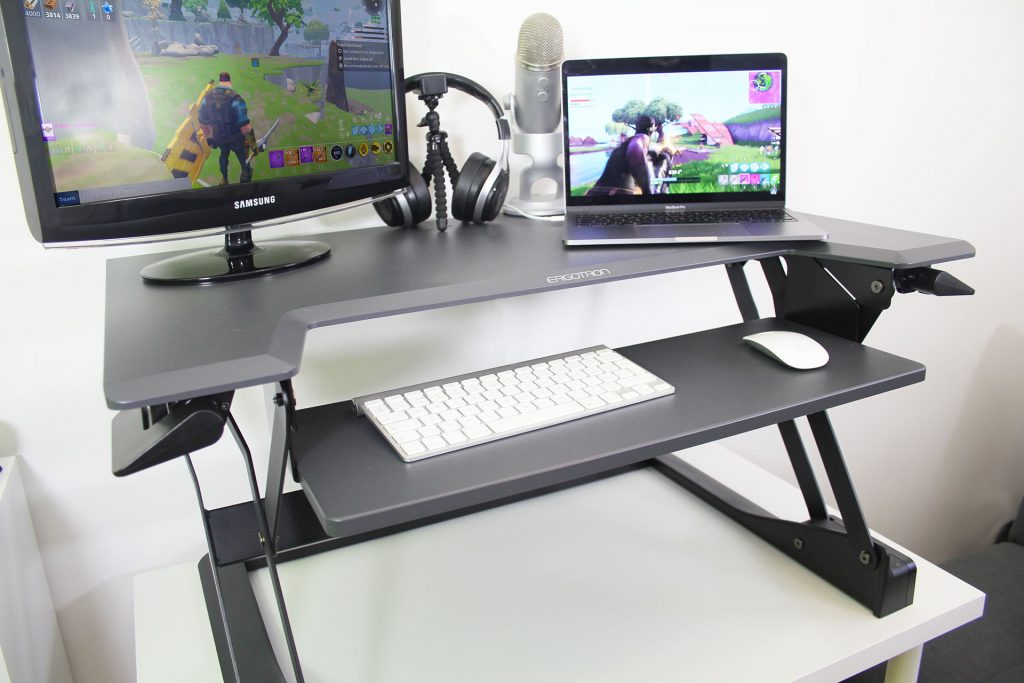 The WorkFit-T Stand Up Desk Converter
As I am new to the standing /working lifestyle, I opted for the Desk Convertor from Ergotron, so I could try it out on my existing desk until I realised I was way too lazy to be part of the standing elite. But as it turned out, I loved it.

The desk came securely packed and fully assembled, which was a huge relief as DIY skills are subpar. Thanks to its size, there is plenty of space on the surface and a dedicated keyboard tray for your keyboard and mouse.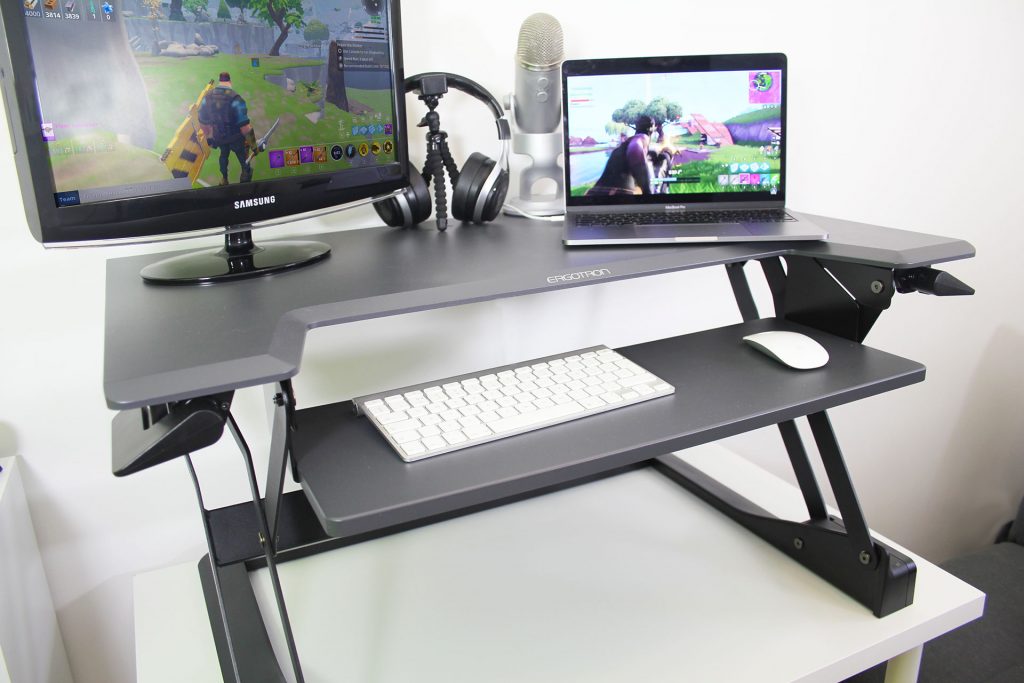 The platform handles are easy to use and the spring-loaded mechanism means going up and down is easy to do and doesn't require a great deal of strength. The movement up and down is beautifully smooth and I have consistently adjusted the height with a laptop, monitor, cup of tea and glass of water without a single spillage. It really is THAT stable.

The WorkFit-T Stand Up Desk Converter is £330 from Amazon and comes in two sizes, 35 inches and 37 inches, and whilst you might scoff at those two inches, they make all the difference if you are using a mini mac keyboard and mouse or a more clunky number pad keyboard with mouse.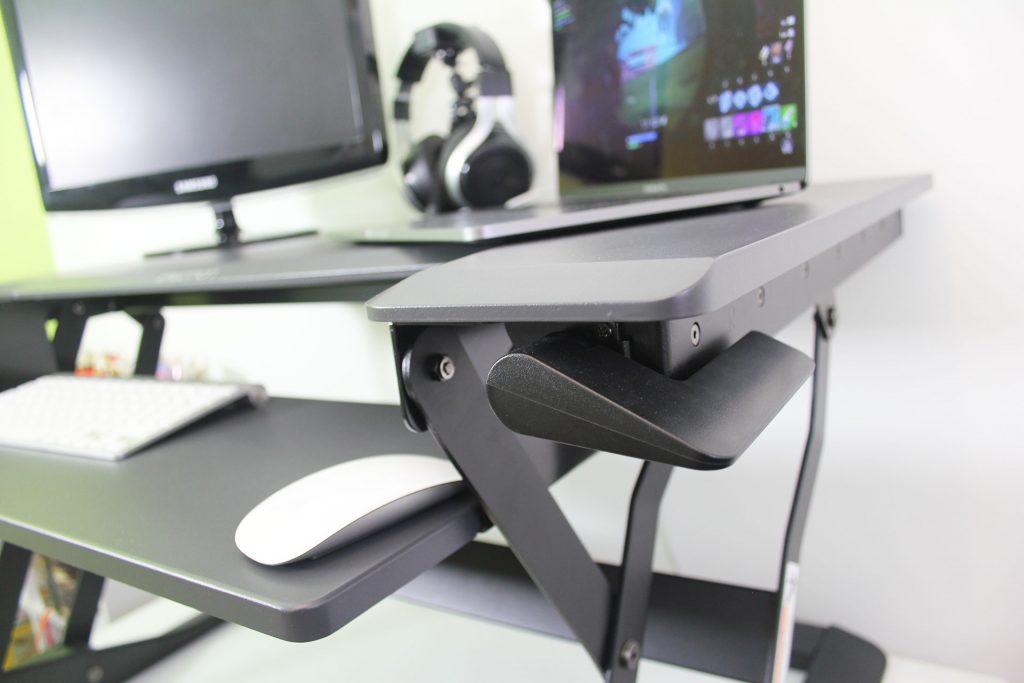 The deck comes with screw-based monitor fittings should you want to create a dual monitor setup and some handy cable management solutions to tidy up all of the wires.

For peace of mind, the desk converter also comes with a five-year warranty which is great considering you are constantly moving it up and down depending on your energy levels.

I have had a lot of tech in my time and there are not many gadgets that I can say have changed my life, sure smart devices have had a good run, but standing up whilst working is not something I have done since I worked at McDonald's as a kid. Now, I wouldn't change it for the world.

If you are interested in the Ergotron WorkFit-T Stand Up Desk Converter, please visit amazon using my affiliate link – https://amzn.to/3jcAhme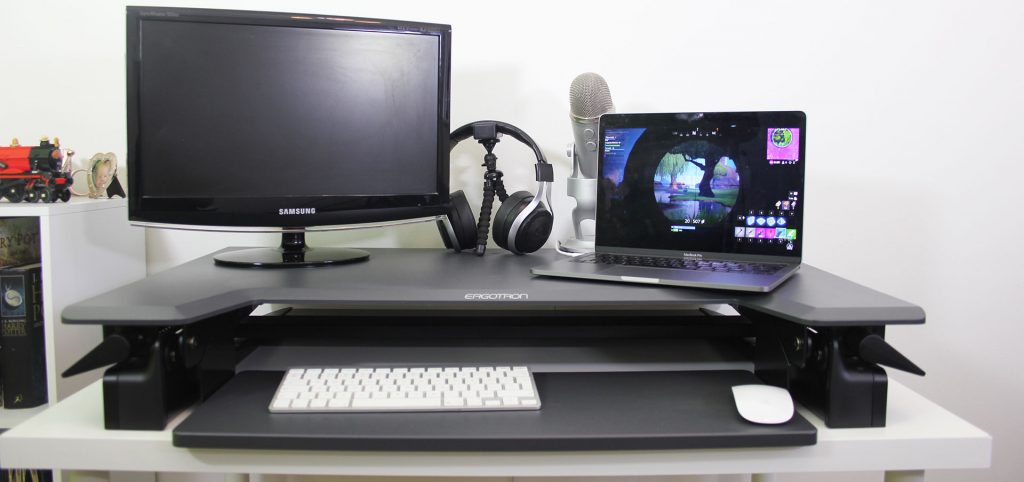 *Affiliate links do earn me a very small commission which goes to the upkeep of my website. I only endorse products I actually like. I will be sure to spend the 50p wisely.