Breaking into a market or sector can be exceptionally tricky for new businesses, especially if you are an entrepreneur with little experience in building a business from scratch. There is a fine line between being too passive, thereby stagnating and not expanding, and too aggressive, which could result in the business collapsing underneath you.
To help mitigate the risks that come with trying to grow a business, multiple strategies are used to garner success. Each strategy, when properly implemented, strengthens the business operations, breadth of knowledge, and customer reach.
Here we will explore six proven strategies that a startup can use to facilitate and accelerate growth.
Know Your Competition
Suppose you are planning to tap into an existing market with existing competitors. In that case, your first objective should be to gain a firm insight into the companies and businesses against whom you will be competing. It is no accident that they are there and that they are flourishing. It is vital to gain an in-depth understanding of what they do well.
Make a list of your main competitors and thoroughly evaluate their websites. If your business is product-based, take the time to buy a competitor's product and take note of the process from order to delivery. Use networking sites such as LinkedIn to converse with former employees to try and gain insight through them.
From a technical standpoint, analytics can often be an invaluable piece of research that will allow you to see what makes your competitors tick. Analytics tools will grant you access to aspects such as traffic sources and keyword rankings, and you can use that information to inform your initial strategy.
Penetrate the Market
Also known as market development, market penetration involves taking your product or service and attempting to break into untapped markets or develop an entirely new market from scratch.
Once you have a precise understanding of what your competitors are doing, you will be able to gauge exactly where your product will potentially place within the markets you have evaluated. Through additional market research, you will have identified any possible gaps in the market that you may be able to fill or adjacent markets you may be able to disrupt.
Spotify is a textbook example of penetrating the market. As sales of physical CDs were falling and the reach of the internet was growing, they were able to develop the market of online music streaming through relentless intention to deliver what people wanted, solid trust with music labels, and an inspired freemium experience that would ultimately lead to subscriptions.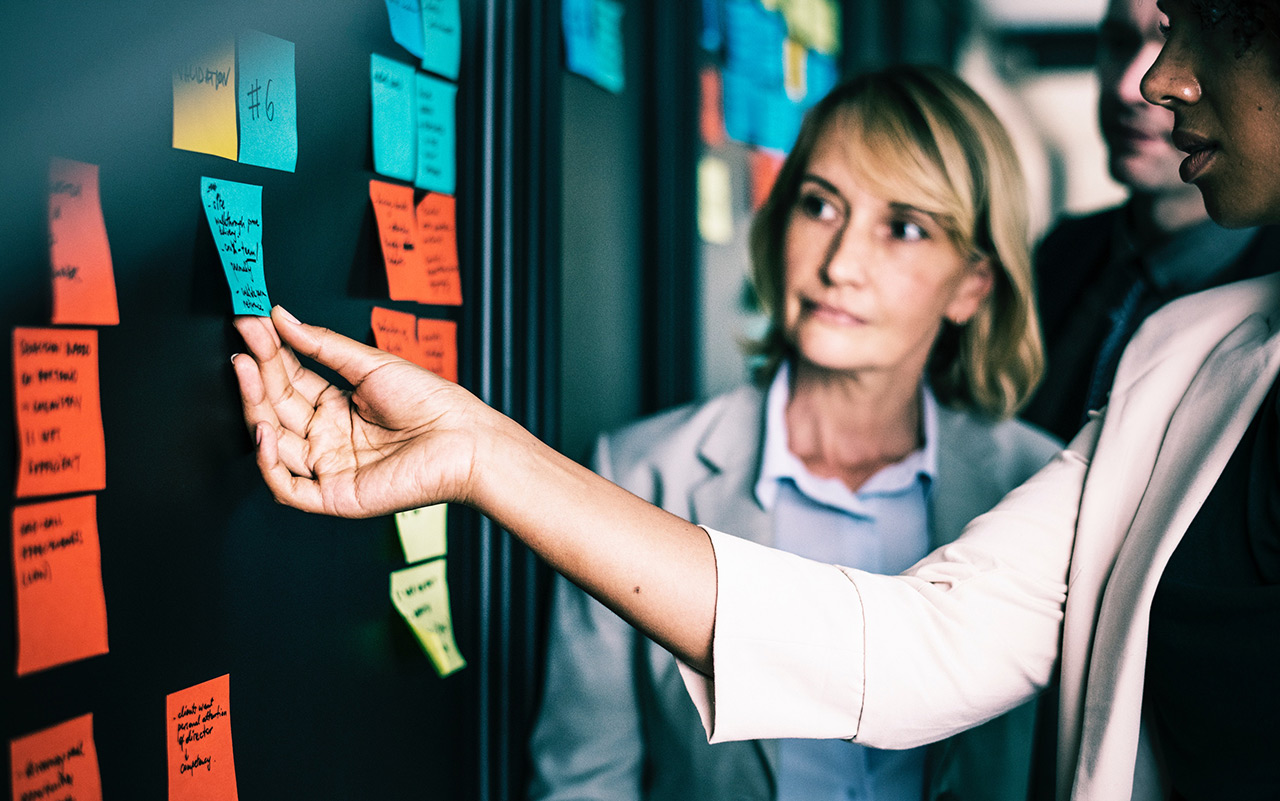 Disrupt the Market
This brand strategy is similar to penetrating the market but generally involves a product or service attempting to enter an industry or market that is dominated by a few key players rather than finding new sectors. There are several ways you can look to disrupt a market.
If you have a product similar to an existing one, you can alter the business model of how that product is delivered. With the world becoming more focused on sustainability, you can look at alternative materials or technologies to make your products with that your competitors, with their well-established chains, may not be able to.
You may also look to provide something completely new and innovative that might attract a younger generation of consumers.
Under Armour initially achieved this around 2014, when they went head-to-head with established giants Nike and Adidas in the sportswear industry to seize a considerable market share. Their innovative, sweat-resistant clothing, savvy early partnerships, and endorsements from leading athletes were some of the main reasons behind this successful market disruption.
Diversify Your Range of Products and Services
You may be in a position where your initial product has achieved a level of success. Still, with only one product on offer, your most likely route for growth will be either new physical locations or expansion into new online regions. Both are feasible options but could be costly.
An alternative strategy could be to expand the range of products or services you can offer. Successful implementation could allow you to tap into new markets that may have been out of your reach. A men's clothing brand, for example, could open up a women's range. By testing the market with new products, you can analyze consumer preferences for different features which helps to prioritize development efforts. This analysis is also called The Kano Model and can be worked out in excel using this Kano Model Free Template.
If you have a service rather than a product, you can also look to improve functionality and develop additional features that may appeal to new demographics.
Evaluate Your Progress and Results
An essential strategy for growth involves brand tracking and evaluating whether what you are doing is working. Companies and businesses that don't keep a close eye on their metrics and measurable indicators for success are likely to stagnate or drift, as they won't know precisely where to improve or in which areas to drive continued success.
A company can collect data passively or actively. Analytics tools will collect and interpret data in the background and provide a snapshot of results and progress, ultimately informing further decisions. For example, if your product was not intended for a specific gender demographic but is selling much better with women, you will be able to see this and use this information.
This is where you can use active data collection. You may wish to use a Market research company to conduct research targeting males to find out why the product is not selling so well with them. Active data collection is often costlier and can fall foul of observer bias. Still, it can lead to more detailed, personalized feedback that you will be able to use to develop future growth strategies.
Consider a Franchise Agreement
If you own a physical store and your business is currently based in a single location, franchising can be a great way to expand and grow. This is where an external party will purchase the rights to sell your products in a new location or store. In return for using your products for their business ventures, they will pay a regular fee to maintain the partnership.
Franchises are often effective for growth and expansion. Your products will find a new home and market without you having to force it actively, and the wider breadth of attention could lead to further partnership opportunities. However, the risk is that the franchise is still an extension of your business, so if the franchise fails or brings the business name into disrepute, your reputation suffers.
While traditionally franchises are seen as physical endeavors, an online company can outsource its services to others in much the same way.
Growing Your Business with BrandIQ
With today's online space now more competitive than ever, a thorough plan and strategy for achieving growth and expanding your business are essential to make the most of every competitive advantage at your disposal.
Here at BrandIQ, we have used our position as a leading brand marketing agency to develop first-class, tailor-made research strategies for our clients since 2017. Through us, you will never be hit with costs for things that you will ultimately never use. Pay for exactly what you need, and nothing more!
Contact us today and let us help your business reach its full potential.
About: Joshua Beam
Joshua Beam is a multi-faceted professional writer from Northern Oregon. Right now he blogs about the Los Angeles based Brand Innovation Agency Brand IQ, that specializes in helping businesses with consumer insight & market research. The company offers full-service qualitative and quantitative consumer research strategies. He's a business owner and a freelance copywriter too. He lives with his partner of ten years, Jen and their son Cody.