If you hadn't previously considered putting 'Las Vegas' and 'children' in the same sentence, then think again. In fact, Las Vegas is the ideal destination for enjoying an action-packed vacation with the whole family. Not to mention, there's fun to be had for Mom and Dad when the sun goes down. Breathtaking scenery, hundreds of activities and shows that will wow and delight, there really is something for everyone in the 'City of Sin'. You may even struggle to fit it all in! So if you are keen to visit Las Vegas, but not sure how to broach this subject with your partner, then fear not. This city truly has it all. Read on to find out just some of the activities that you can enjoy with your entire family.
Enjoy a show
Las Vegas is known as the Entertainment Capital of the World, and it certainly lives up to its name. This city offers a variety of spectacular live shows that the entire family can enjoy together. Whether you are in the mood for a Broadway classic, the magic and wonder of Cirque du Soleil, magicians or even a variety show – there is bound to be something to tickle your taste buds in Las Vegas. So if you want a break from visiting some of the larger attractions or parks, and are looking for a way to keep the kids quiet for a few hours, then a show is a must.
Visit a National Park
Just a short drive outside the city lays Red Rock Canyon, a beautiful National Park in which you can enjoy the stunning arid scenery of the Nevada desert. If you are traveling with smaller children, then the manageable entrance fee will enable you to drive the 13-mile cross-park route. Keen adventurers can enjoy a day exploring the 26 trails and rock climbing zones. Some of the trails can be particularly challenging, but don't let that put you off. Kids and adults alike are sure to enjoy a visit to Red Rock Canyon.
Slightly further out is the Valley of Fire State Park, the largest park in Nevada. Full of natural beauty spots, awaiting you around each and every turn, you can easily spend a day exploring this stunning scenery. If you have time, be sure to book in a Jeep Tour to enjoy some of this park's unique points of interest. The Valley of Fires State Park is a great way to escape the buzz of downtown Las Vegas, and get the kids outdoors.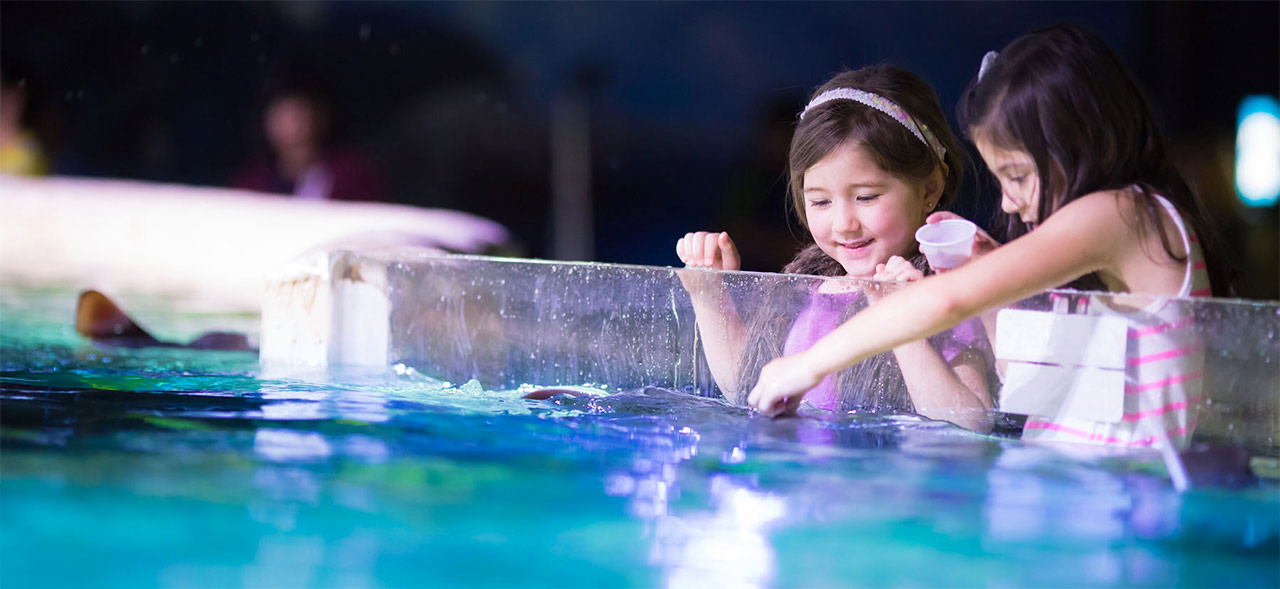 Visit an Aquarium
Where in Vegas can you get close to around 300 species and 1,500 animals from across the globe? The SeaQuest aquarium is a must-do, only a few blocks away from the bustle of the Las Vegas strip. This interactive experience will keep the whole family entertained – while the more adventurous can even snorkel with the stingrays! From the Amazon rainforest to the California coast, SeaQuest houses a variety of habitats and ecosystems – great for inquisitive minds.
Book a Helicopter Tour
Although not cheap, a helicopter tour is the number one way to view the Grand Canyon and Vegas. Most experiences will pick you up from your hotel in a limo, before taking you on a breath-taking trip over the strip and the Grand Canyon. Do keep in mind that some operators have an age limit for kids, so make sure that your little ones can enjoy this magical ride before booking. A must have for your bucket list, while keeping the kids happy too!
Play Pinball
If you want to relive some of your misspent youth, then make sure that you schedule in a trip to the Pinball Hall of Fame. This large play space has over 200 pinball and vintage arcade games for you to choose from, from the 1950s right up the 80s and the 90s. This activity won't break the bank either, with games costing from 25¢ to $1 per play. A bonus is that this 'not for profit' museum is also a short drive from the strip, with loads of parking available on site.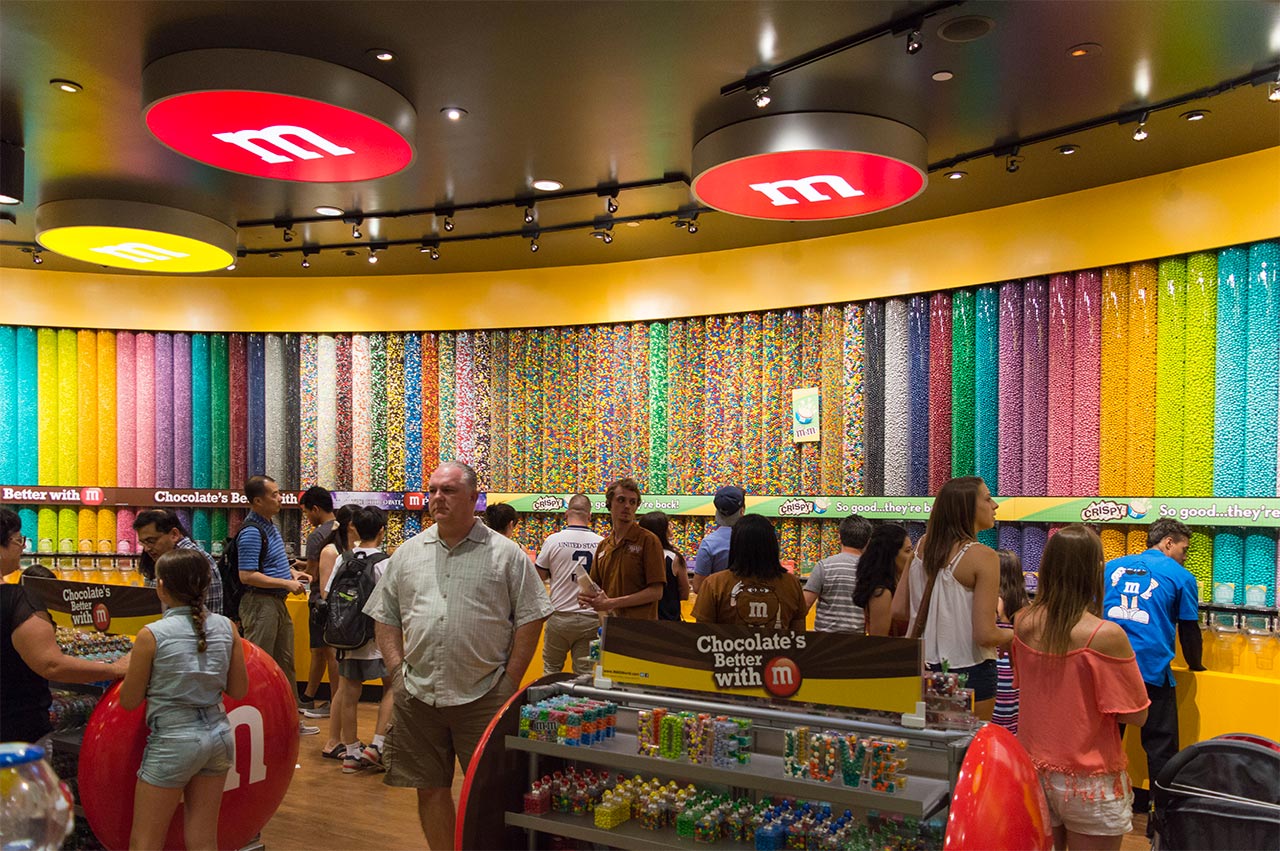 Go to M&M's World
Ideal for candy lovers, both big and small, M&M's World is right next door to the MGM Grand hotel. This store houses four stories of candies and souvenirs, from mugs to luggage and even shot glasses – for the big kids. If you are looking for a fun rainy-day activity then M&M's World is an ideal place to keep the kids quiet for a few hours, while you stock up on some more unusual flavors and colors of candy to enjoy at home.
Check out the Botanical Gardens
The Las Vegas Conservatory and Botanical Garden is home to stunning scenes, created by a talented team of around 120 gardeners and horticulturists. From holiday inspired arrangements to light houses and other unusual objects, the Conservatory is an unusual place to visit with the kids while in Vegas. The gardens are also under cover, meaning that you can have a break from the scorching Nevada sun.
Go to a theme park
No trip to Las Vegas would be complete without a visit to a theme park. Visiting a park might be a slightly more expensive day out if you are on a budget, but it's a definite must. There are several parks for you to choose from – depending on the age and interests of your children. The Adventuredome Park is home to five acres of rides and games to keep your entire family busy. From thrill rides to roller coasters and a 4-D movie adventure, make sure that Adventuredome is on your Vegas hit list.
Traveling with kids can be difficult at the best of times. While you may want to kick back and relax, children want to be occupied 24/7. So this year, make sure you choose a destination that offers something for your entire clan. Las Vegas has a huge range of outdoors and indoors activities, meaning that you can make the most of your vacation, no matter the season. So if you thought Vegas wasn't suitable for a family holiday, then think again. This city is a truly kid-friendly option. From National Parks to theme parks and aquariums, check out Vegas this year – you won't be disappointed.