[Toy guns aren't for everyone – if you are the type of parents who don't like guns for kids, this is NOT the article for you]
During the lockdown, we've had to get creative with our games. What started as simple a simple game of "It' has escalated into all-out war. However, the UK is not blessed with sunny weather all year round and water pistols are reserved for the one week of summer that we actually get. One thing that has proved a success is the selection of indoor/outdoor guns we have accumulated. Obviously, guns are NOT a recommended toy for children but as a parent, if something works and gets them moving about (and off a screen) it is worth exploring.
As such, I have created a list of six fantastically fun children's guns to chase your kids around the house and garden with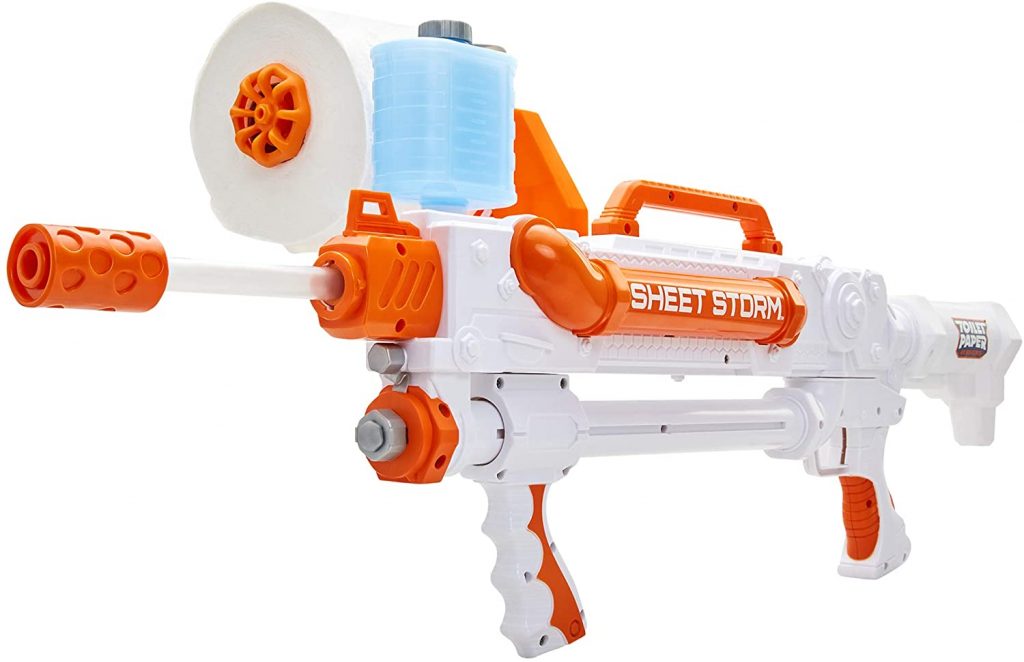 Toilet paper blasters turn everyday toilet paper into high-powered ammunition. One roll of toilet paper can give you over 300+ rounds and all spitballs are bio-degradable. The rapid-fire action can shoot up to 50 feet.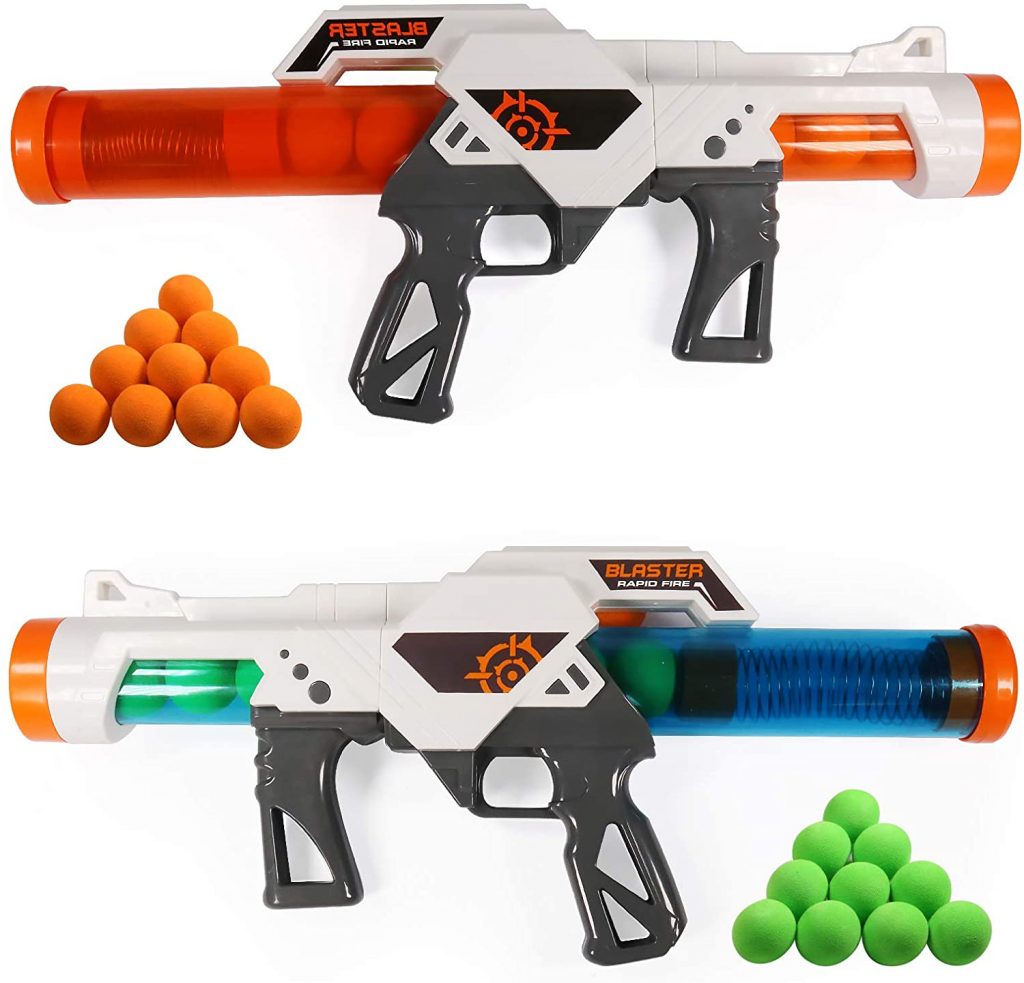 If spitballs aren't your thing then perhaps foam is the way forward. The Air Powered Popper Guns have a shooting range up to 40 feet (12 m) and the foam bullets mean they are great for indoor and outdoor play. However, be warned, they can still knock things over on the mantle.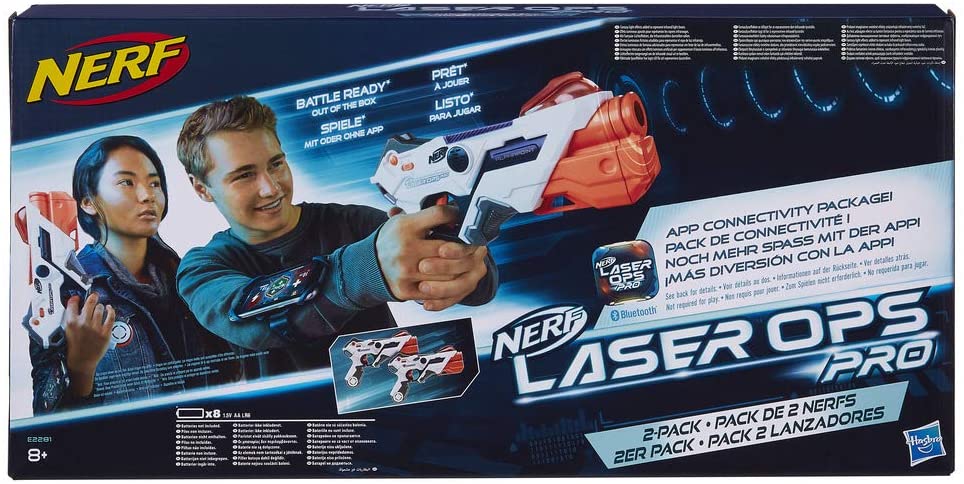 Nerf Laser Ops Pro AlphaPoint –
£18.99
If projectiles aren't your thing and you value your fragile possessions, then perhaps lasers are the way to go. The Nerf Laser Ops Pro AlphaPoint enjoys unlimited ammo and comes with all the lights and sound to keep even your biggest kids happy. Each blaster fires an infrared beam up to 225 ft (68 m) and hits an armband that tells its user, their health levels, ammo supply, and team colour.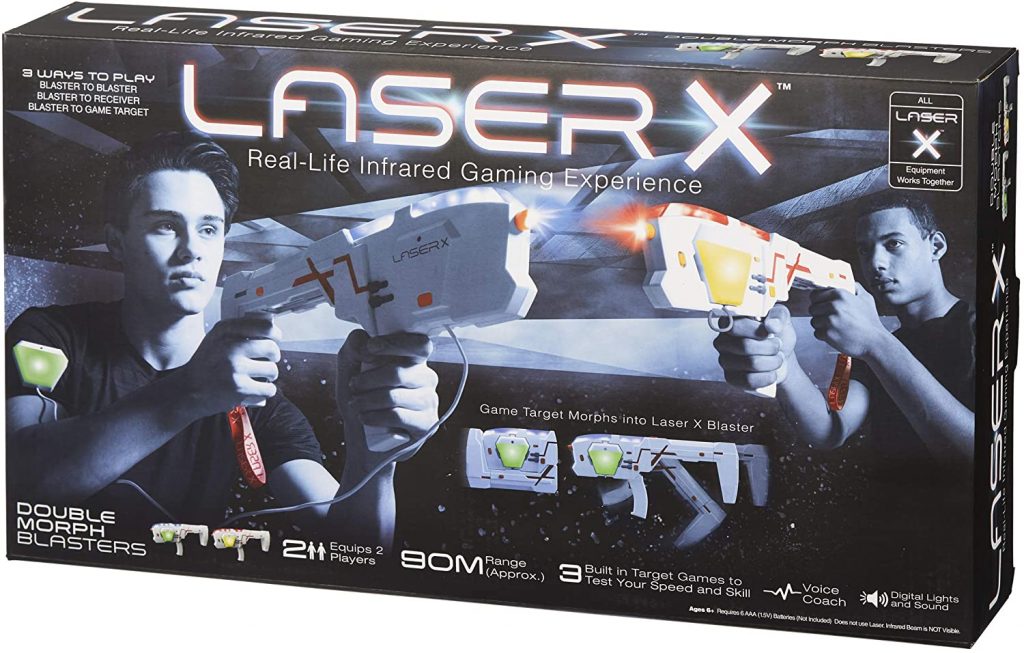 The Laser X Double Pack has two guns and two wearable chest packs that register shots. The guns have a staggering 90-metre blast range and additional players can be added if friends have the same set. The guns have authentic sound effects and talk to you if you are out of ammo or lose the game. Both guns emit a beep every few seconds to ensure no one can hide during battle.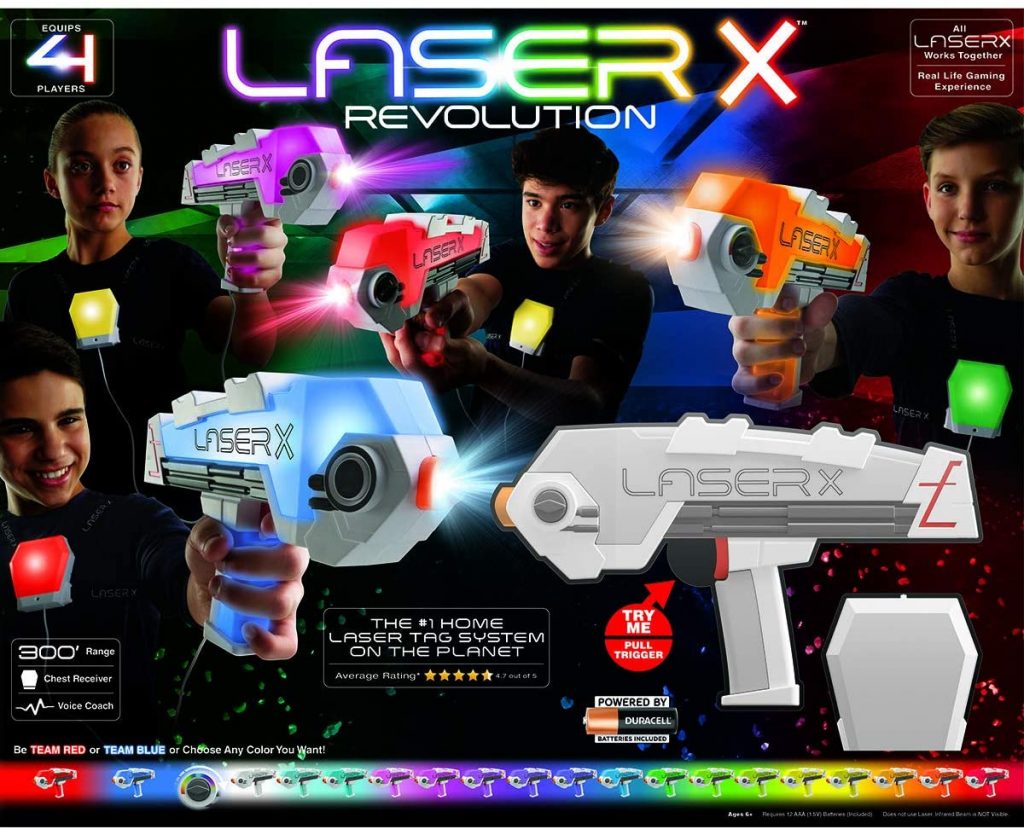 For bigger families, you might want to consider the Laser X Revolution 4 Blaster Set. The guns are smaller but players can choose up to 20 team colours to light up their blaster with. The set suggests that blaster beams can go through windows and bounce off walls and mirrors to hit opponents. The set also has the Lazer X interactive voice "coach" to offer tips and tricks throughout the games. These mini blasters also have some serious range boasting a 300ft (90m) range similar to the revolution series.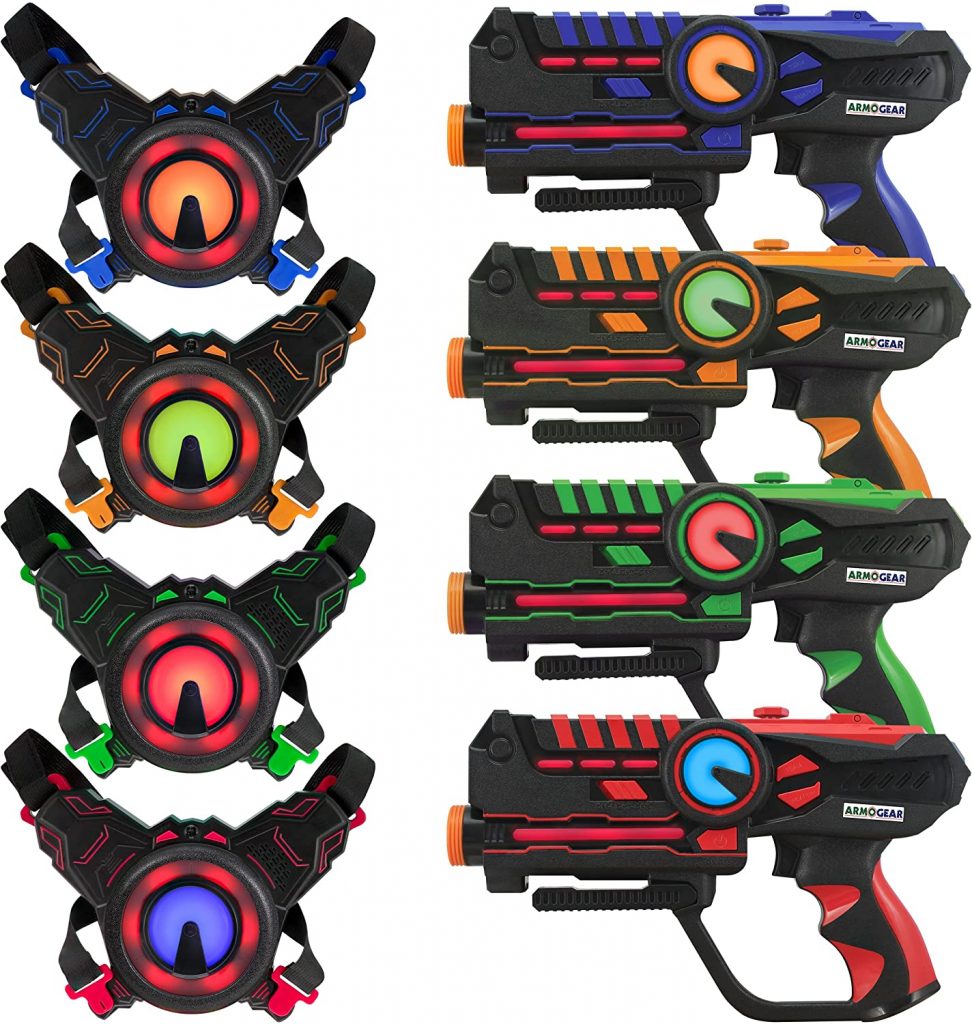 Finally, you have to check out the ArmoGear laser tag gun set. These are probably the most advanced set of laser tag guns on the market. This set comes with a whole host of features such as invisibility mode, night vision flashlight and voice-guided directions. The guns have a more modest 150 ft (45m) range but come with power-ups that switch the fire types between pistol, shotgun, machine gun, and rocket which is a nice touch.
So whether you are looking to pry your kids away from a screen, enjoy a family battle or throwing a memorable birthday party, these are a great way to have some fun and make some lasting memories.