The stereotype that dads are obsessed with the thermostat is, let's face it, based on truth. Adjusting the thermostat is an easy way to cut down costs, even if it means everyone is a little colder or warmer than they'd like.
And installation is simple if your HVAC system is compatible. Prime Electrical Services, an electrician in New Jersey, says, "Yeah, you would just have to cut the power to the thermostat, disconnect the old one, connect the new one, and turn the power back on. You could do it yourself if you're confident. There should be instructions with the device. We're always happy to help though!"
Are you wondering what to get dad for Christmas, Father's Day, or just because he's swell? Here are the top reasons dad wants a smart thermostat.
Top 5 Reasons to Switch to a Smart Thermostat
1. Control Your Thermostat from Anywhere
Have you forgotten to adjust the thermostat before running out the door to work? There's no need to worry. You won't run up your energy bill while you're gone all day. You just need to check the app that's connected to your smart thermostat and make an adjustment from your phone.
The benefits don't just apply to when you leave the house either. When you're home, you can use voice controls to change the temperature. You can wake up in the morning and tell your thermostat to raise the heat so the bathroom will be warm when you take a shower.
Once you step out of the shower, you can tell it to turn the heat back down. Right before you walk out the door, you can tell it to turn it down one more time.
If you'd rather it did it automatically, you can set a schedule for the thermostat to follow. You'll just have to make sure you stay on schedule! However, you can always tell it to make an adjustment in the schedule as needed.
2. Cut Energy Costs
Cutting costs is the number one reason most people make the switch to smart thermostats. By cutting your energy costs, you'll also cut your energy consumption, which will help your wallet and the environment at the same time.
The system can learn your habits and put together a schedule that optimizes energy usage. You won't have to worry about manually making adjustments to cut costs because the thermostat will do it for you. A smart thermostat also doesn't forget to make adjustments, which is one of the top reasons energy bills end up being high.
Do you have teenagers at home during the summer while you're at work? Check the thermostat during your lunch break to make sure they aren't going crazy with the A/C. You can finally have complete control of the temperature!
3. Take Advantage of Zoning
You don't need the bedroom to be warm or cool while you're not using it, right? With zoning, you can choose the areas you want heated or cooled.
You'll need to pair it with a compatible HVAC system to get this benefit, but it's worth looking into. If you don't already have a compatible system, it might be worth getting a new one, especially if you're having problems with your current system.
The energy savings will help to make back some of your investment, and installing a new system can increase the value of your house. When you go to sell your house, you'll give the new owners a great HVAC system with a smart thermostat running it.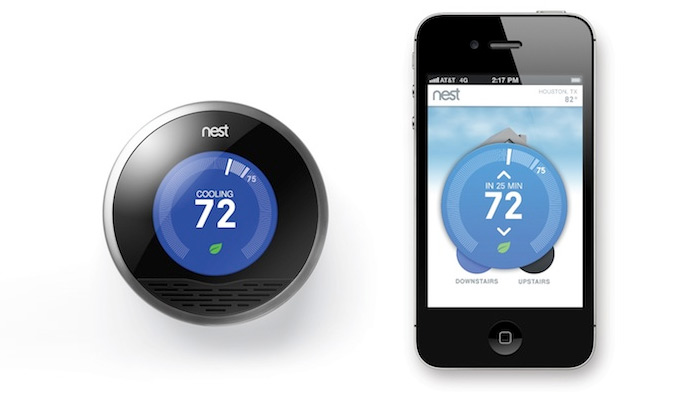 4. Analyze Energy Usage
A smart thermostat gives you real-time reporting on your energy usage. It can even predict what your energy usage will be in the future, based on past usage. 
Those reports aren't just on the thermostat itself. You have access to this data from anywhere via your smartphone. In some cases, the thermostat can analyze data and make adjustments for you.
Some smart thermostats will even give you a weather report so you can make decisions about your heating and cooling from one place. Advanced devices will even make adjustments on their own based on the weather.
5. Maintenance Reminders
One underappreciated function of smart thermostats is their ability to find errors in your HVAC system and report them to you. Standard thermostats rely on your knowledge of your HVAC system to make necessary repairs.
With a smart thermostat, you can focus on other things. If there is an issue, your thermostat will let you know.
If your air filter needs to be changed or your system needs a tune-up, you will know right away. This will cut down on additional damage caused by a lack of information.
Which Smart Thermostat Should I Choose?
There are several options for smart thermostats available now. Ecobee, Nest, Honeywell, Lux, and Bosch all offer them. Not all of them offer multiple zones, sensors, motion activation, and smart home integration. They are all compatible with different voice assistants as well.
Nest is offered by Google and works best with its other smart home products. The rest are made by third-parties that make use of Google Assistant, Apple Siri, Amazon Alexa, or a combination of the three.
You will need to research what each one offers and decide what your wants and needs are. Do you need a thermostat for both heating and cooling? Do you need a dehumidifier or ventilation system to be connected to it?
Your answers to these questions might be able to make the decision for you. If you need help answering these questions, an HVAC professional can help you. When it comes time to install the thermostat, you can do it yourself or get help from a professional electrician, like Prime Electrical Services.
Which thermostat are you going to choose? Let us know in the comments below!