There are so many reasons to upgrade your car's finish. You may want to modify it to fit your lifestyle, make some long-overdue repairs after owning the car for several years, or you simply want to make it look different.
No matter the kind of ride you own, it's totally possible to make it a better looker than its factory version did. But how exactly do you do that without spending a fortune?
Indeed, making upgrades to your ride is never a cheap affair. But do you know that there are clever ways you can do to make your car look high-end without the need to break the bank?
Here are some pretty simple yet highly effective tips.
Make It Shine
Remember when you first bought your car and saw its sleek, shiny finish? Making your car look like new is a simple way to relive that fantastic feeling of looking forward to take your new ride on a drive.
Keeping your car always clean does the trick. But if you've owned the car for a few years or more, it's inevitable for the original sheen to wear off. Perhaps you've missed some necessary car wash. Or maybe the initial spark is just gone.
If your car still functions well and you still have no major qualms about it, perhaps it's too early to retire it and consider a replacement. Think of a makeover instead.
A great way to get back that original shine is to repolish it. The goal of this project is to emphasize its details and make it stand out without the price tag of a repaint job. Just like when you first fell in love with it.
To do a repolish, first, wash your car by hand—thoroughly. By manually doing the washing, you can take out dirt or debris that has been stuck in places for some time.
Afterward, scrub your car's entire exterior with a special fabric like a microfiber mitt and some high-quality soap. Then, clean it dry with another microfiber cloth. Don't air-dry it. The water droplets usually leave unclean marks.
Polish out the scratches. Use premium-quality polisher for a great finish. If there are significant scratches, do a manual spot polish before the final one. Use a restorative treatment to restore the original color of your car trim.
Install a Fender Flare
Fender flares not just add a new design element to your car's finish, but they also add extra protection. Fender flares protect your car's body from dirt, mud, and debris and help block and cover up rust.
This piece of accessory is especially helpful if you live in areas where showers are frequent. Mud, dirt, and debris can be detrimental to your car's health, especially when they get in where they shouldn't be.
Nobody has all the time to get their cars washed. So if you want a practical addition to your ride that doesn't cost a fortune, a fender flare is a good start. New and used fender flares are easily available in the market. Choose a reliable brand that's compatible with your ride.
Get It Vinyl-Wrapped
If you don't have enough budget for a fresh repaint, a good alternative is a vinyl wrap. A good vinyl wrap will restore the original shine of your vehicle without costing as much money.
Often also called a vehicle wrap or a car advertising wrap, it's an industrial vinyl covering that is applied to the body of your vehicle. Some of the designs can make your car look so good that they are often mistaken as a classic custom paint job.
What's good about a vinyl wrap is that you can reverse it. The wrap is applied to the original paint of the vehicle and protects the original layer of paint. That means should you ever decide to return the car to stock or sell it, you can always get back the original paint.
Vinyl wraps come in different designs. You can go for solid colors, patterns, and even graphics.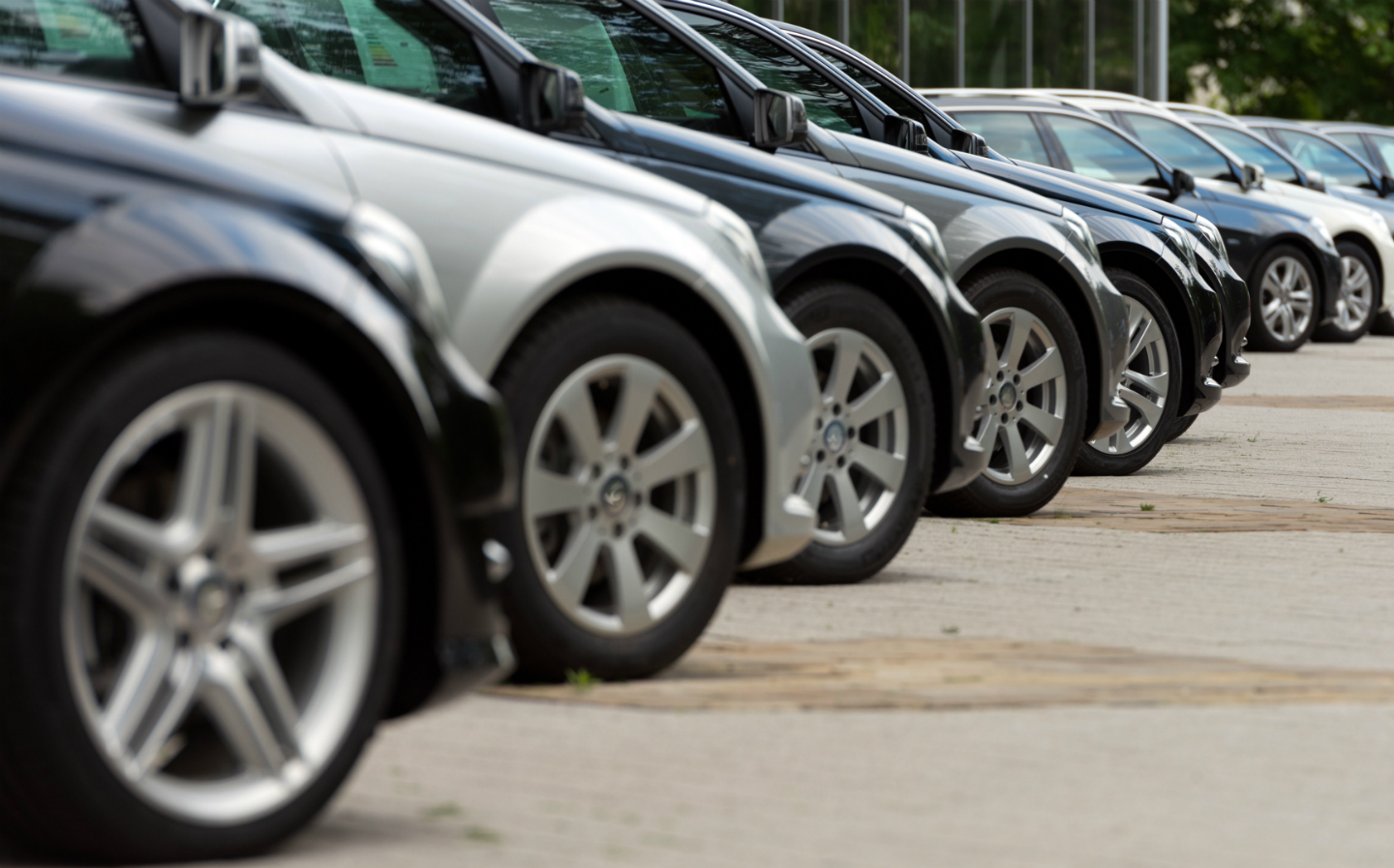 Restore Your Tire's Glory
If your tires are old and worn out, there's no further excuse not to replace them. More than for aesthetics, it's for safety reasons.
Get a good set of tires, and inflate them properly. Proper tire inflation gives your tire good road traction and prevents premature wear out.
If your tires simply look work out but still actually function well, consider a restoration instead. Tire-restoring products bring back the original look of your tires, making them look like new again.
Change Your Steering Wheel
If you want a quick and cheap way to improve the look and feel of your vehicle, a change in the steering wheel is a good option. You touch the steering wheel of your vehicle most often, so changing it is a fast way to immediately feel an upgrade.
There are plenty of design choices for a steering wheel. Choose one that improves the look of your interior.
Final Thoughts
These are just some of the many ways to create a change in your vehicle's appearance. These changes may seem simple and even obvious, but you won't realize the change until you actually see it for yourself.
Set a budget for your small mini vehicle restoration project, and get ready to fall in love with your vehicle once more.