The PULSE M's Omni-Hybrid™ design is composed of an angled, up-firing 5 1/4″ (133mm) woofer and two 3/4″ (19mm) tweeters mounted and offset at 45 degrees from each other. A custom-designed acoustic reflector above the woofer diffuses unwanted sonic artifacts while directing the driver's higher frequencies out and away from the speaker, creating a 360° soundstage. The driver assembly relies on a meticulously engineered power supply and a DSP smart amplifier producing 80 watts of system power to achieve real-time monitoring and control of frequency bandwidth, dynamic range and distortion to direct clear and lush audio from nearly any listening angle.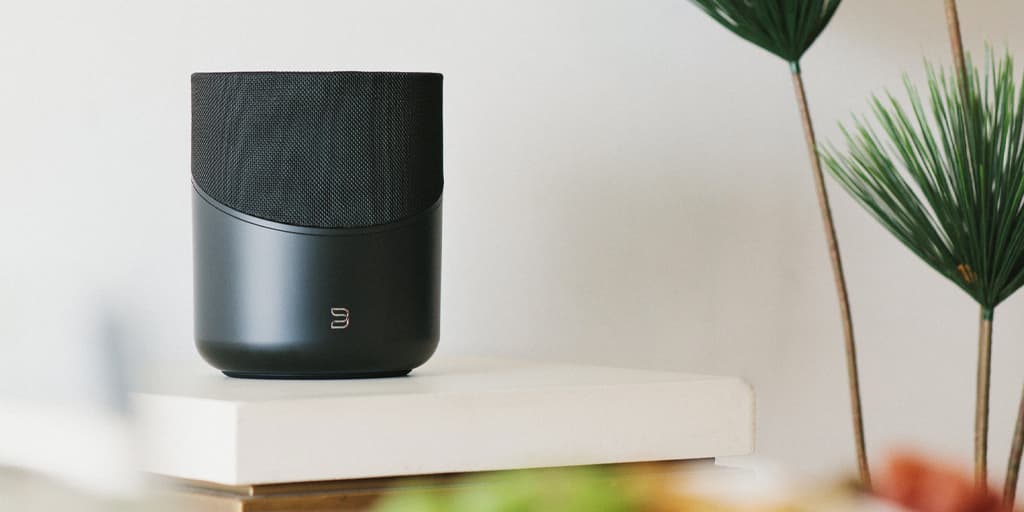 The PULSE M configures its unique Omni-Hybrid driver architecture inside of an elliptical cabinet that measures 8″ high (204mm), 5 7/8″ deep (149mm), and 6 3/4″(171mm) wide, to create a space-saving design that easily fits into the nooks and crannies of any space. Placement flexibility is available with the optional WM230 wall mount accessory and FS230 adjustable floor stands. The PULSE M comes in Satin Black or White finishes and features an acoustically transparent fabric "grille" that blends in seamlessly with modern home aesthetics and other Bluesound players.
TOTAL ACCESS
The PULSE M offers an array of ways to connect to music, including built-in access to over 20 natively-integrated music services and thousands of internet radio stations directly from the BluOS Controller app. Quick-access playback, including volume controls and 5 programmable presets are available right on the top of the player with a proximity-sensing touch panel display, or through voice control assistants like Apple Siri, Amazon Alexa, or Google Assistant. Alternatively, music can be played over Wi-Fi, Ethernet, AirPlay 2, two-way aptX™ HD Bluetooth, USB-A, 3.5mm dual analog/digital input, or the 3.5mm headphone jack. The PULSE M fits into smart homes, with drivers for popular home control systems.
EASY TO PAIR
The PULSE M can also be paired to create a true two-channel listening experience with an ultra-wide soundstage, even at off-axis listening angles. TV watchers, movie enthusiasts, and gamers can use PULSE Ms as rear surrounds in a Bluesound home theater group to create a truly immersive experience. The speaker can be grouped with other players in a Bluesound ecosystem to deliver hi-res, multi-room audio to one or many rooms, simultaneously.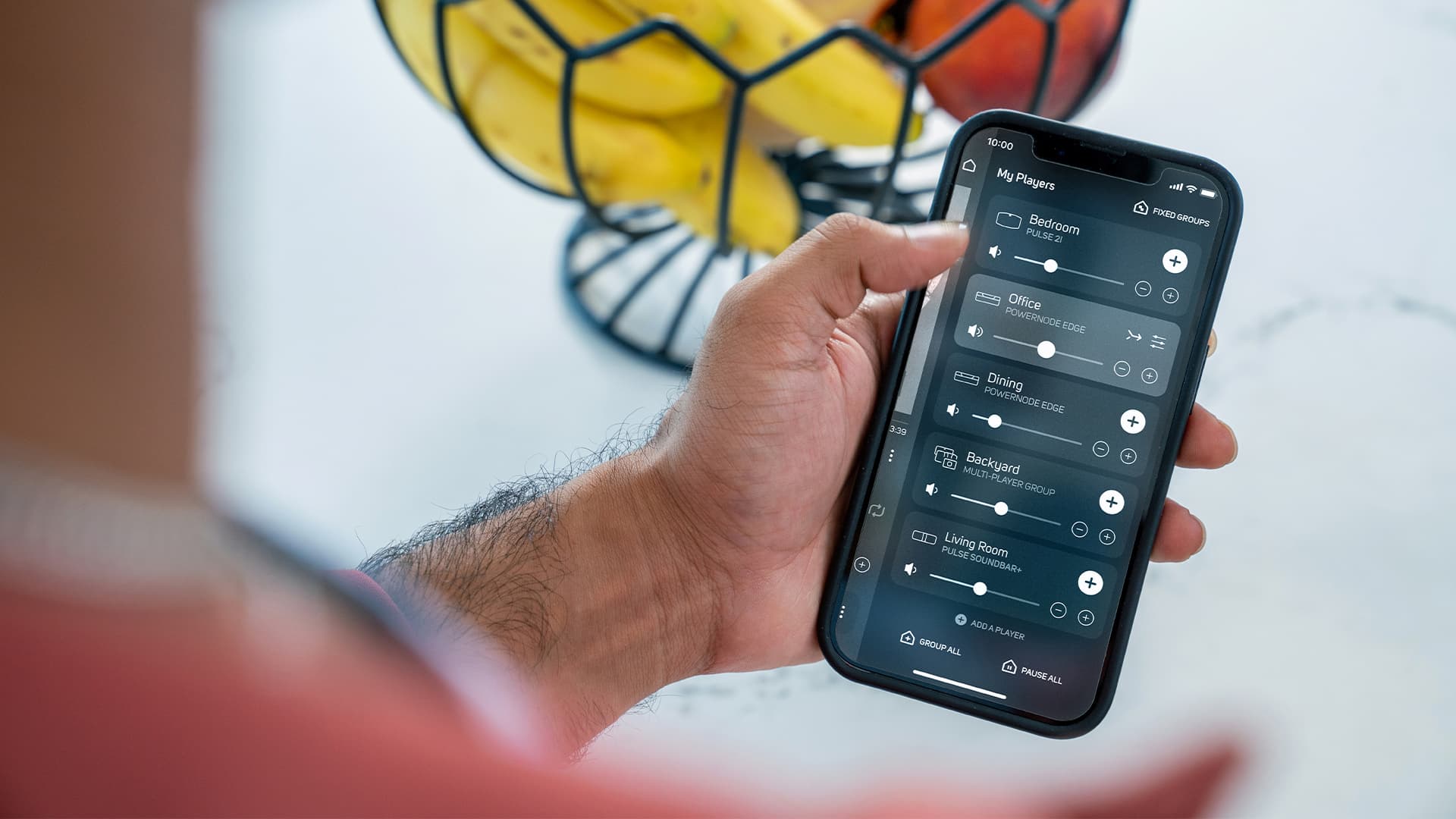 Key Highlights of the Pulse M:
– Smart DSP Amplifier
– 80 Watts Total System Power
– Omni-Hybrid™ Speaker Design
– 5 Programmable Quick-touch Presets
– Proximity Sensing Touch Controls
– Acoustically Transparent Fabric Grille
– Optical & Analog Audio Combo Input
– Quad-Core 1.8 GHz ARM® Cortex™A53 Processor
– BluOS™ Wireless Muti-Room Platform
– Stereo Pair and Home Theater Grouping
– MQA and Hi-Res Music Streaming
– Airplay 2 Integration
– Works with Amazon Alexa and Google Assistant
– Dual-Band Wi-Fi + Gigabit Ethernet
– Two-Way aptX™ HD Bluetooth
– Wired & Wireless Headphone Output
– Wireless Subwoofer Output
– IR Remote Learning Capability
– Simple Wall and Stand Mounting System
– Black or White Finish