Regular readers will know about my recent interest in sleep and more accurately the importance of sleep. I have written a lot about the benefits of sleep, as well as looking at the amount of time adults spend in bed each year and the results are truly fascinating.
One part of the sleeping process that was particularly interesting was looking at your sleeping setup. Your bed, mattress, position, and even sheets all have an impact. Just as a few loose springs can cause long-term back problems, a wrongly positioned bed can leave you in a high state of alert (according to Feng Shui). With sleeping becoming a more important part of my life, I recently got a very special set of Pizuna Cotton Sheets ahead of the summer months. With over 25 years of expertise in linens, Pizuna started in the US before becoming a worldwide name.
The Fitted Sheet
The sheet was very easy to fit as it uses a 360-degree elastic, so it grabs the mattress with ease. The 100% long staple cotton means the fabric is touch soft and breathable for those stuffy evenings. And if you appreciate the little things (as I do), you'll like the small fitted smart label that doesn't flap out of the side when on. Very tidy.
The Bed Linen Set
With 24 different colour styles to choose from covering six different bed sizes, you can easily find something to match your taste. For me, the ice white set was preferred as it is clean, timeless and helps to bring out the colour in my photos, and wall art. The whole set oozes elegance and radiates luxury and both my wife and I are very proud of them. The thickness and crispness of the material are noticeable and have a reassuring feeling of quality. The 800 thread count sheets are extremely lush. Like the fitted sheet, the fabric is breathable, smooth, and 'strokably' soft. The hem detailing is a nice touch and whilst subtle, it helps to convey the overall quality. One area that the sheets catered for was the difference in temperature. I am generally hot and my wife is generally cold, so finding a linen set that caters but both temperatures was a welcome surprise.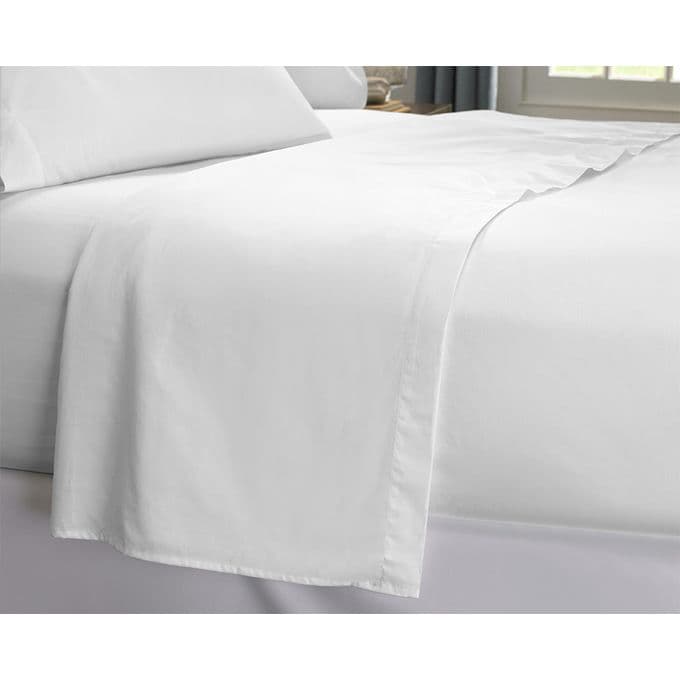 Durability
As a light sleeper with two children, I regularly move about in bed, as well as find myself up and about in the night re-directing my sleepwalking daughter back to her room. This constant action takes its toll on the bed and its bedding. Thankfully, the sheets are proving to be durable and up to the task. It's recommended that you wash the linen, to begin with and then wash on a cool wash and a low tumble dry regularly.
Overall, the Pizuna Bed Linen set looks and feels amazing. With little details and subtle enhancements, the bedding set manages to stand apart from other white bed linen, which really surprised me. The comfortable and breathable fabric is perfect for balancing temperature keeping me cool during summer and warm during winter. If you are going to spend a month of your life in bed per year, why not do it wrapped in lovely soft sheets.