The Majority K2 Soundbar Surround Sound System comes with a wireless subwoofer, remote control, a whole host of inputs and even an FM Radio. At around £70 it sits at the more affordable end of soundbars, but does that mean it compromises on sound quality?
Well, listen on…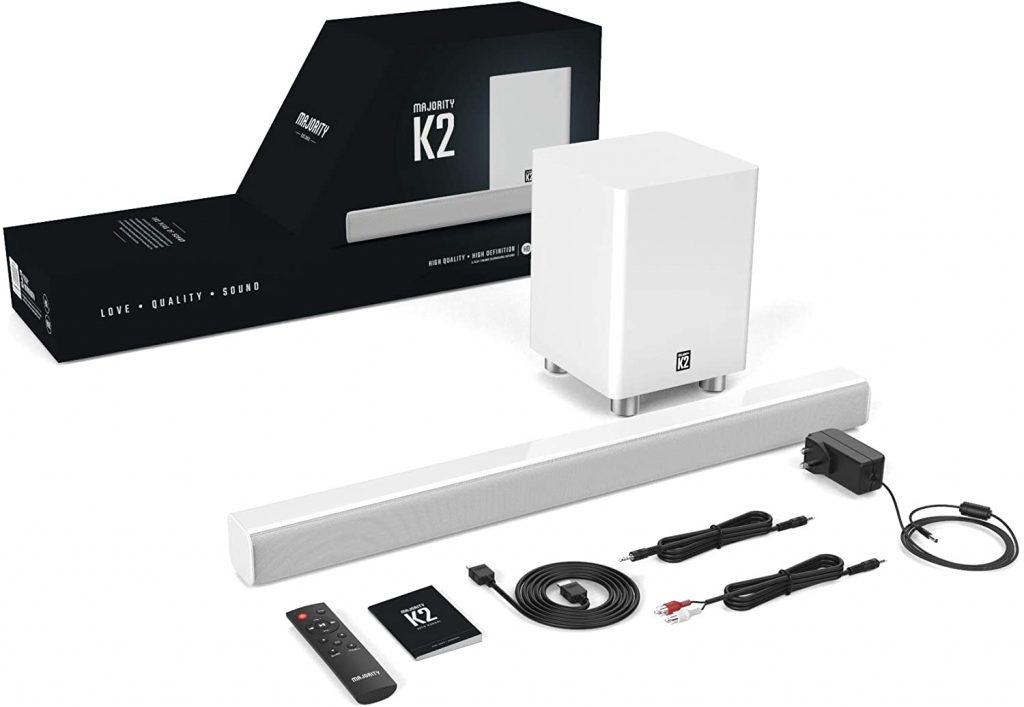 What's In The Box
The K2 is 150wt and has inputs for HDMI, USB, Optical and of course Bluetooth. The soundbar comes in Black or White with a gloss finish and metal mesh in front. A free-standing sub-woofer connects effortlessly through Bluetooth and can be placed anywhere within range. The box also includes RCA, HDMI and optical connection cables in the box. Majority offer full technical support for every item, as well as including a 36-month warranty that requires you to register with them. The final sweetener comes in Majority's green initiativeThe Majority Forest' that promises to plant a tree for every system sold, which is a fantastic campaign.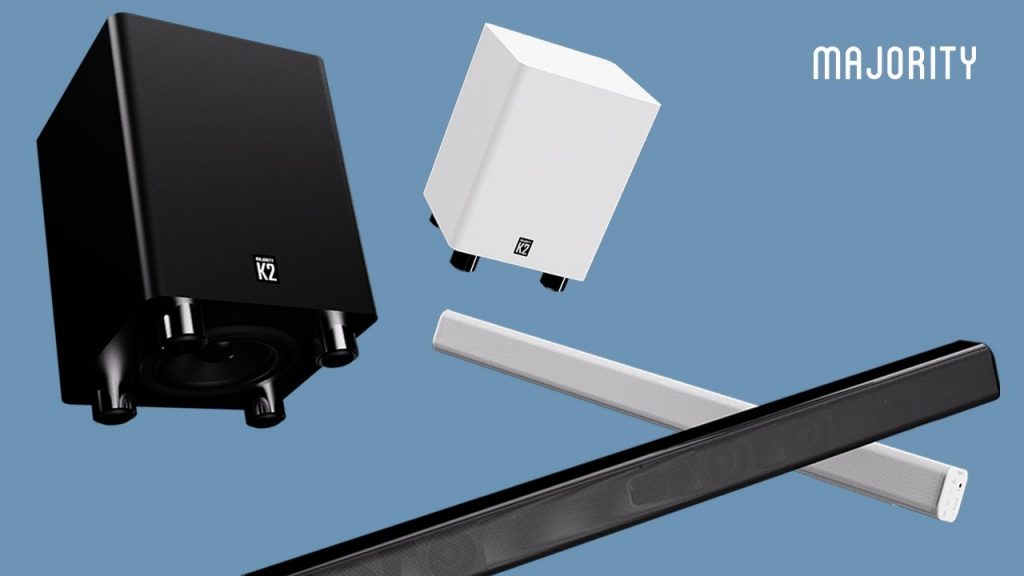 How's the Sound
The virtual surround sound uses patented HD sound technology aimed at bringing a big sound experience at a low cost. The overall sound is surprisingly good considering the price point. There is no 'noise' that I can hear, and the sound is pretty clean. The sub-woofer could be described as subtle and not exaggerated which adds to the overall stage and nicely complements the smaller speakers in the soundbar. The volume goes from 0 to 32 in single-step increments, and a 'normal' listening experience is in the 4 to 6 range, so you still have plenty of room to go super loud if you want to.
As a sound comparison, I used a Sony XB12 Portable Blue Speaker which retails for £50 and a Sony HT-XT1, a base speaker with a built-in subwoofer that retails at £150. Whilst it is difficult to showcase the sound through video, you can certainly hear a difference. The K1 Soundbar has a much deeper and richer sound than the portable speaker and sits on a par with the HT-XT1. No mean feat for a speaker manufacturer that started life 8 years ago as two guys in a garage.
Even when filming, the deep base sounds actually shook me which was a fantastic feeling.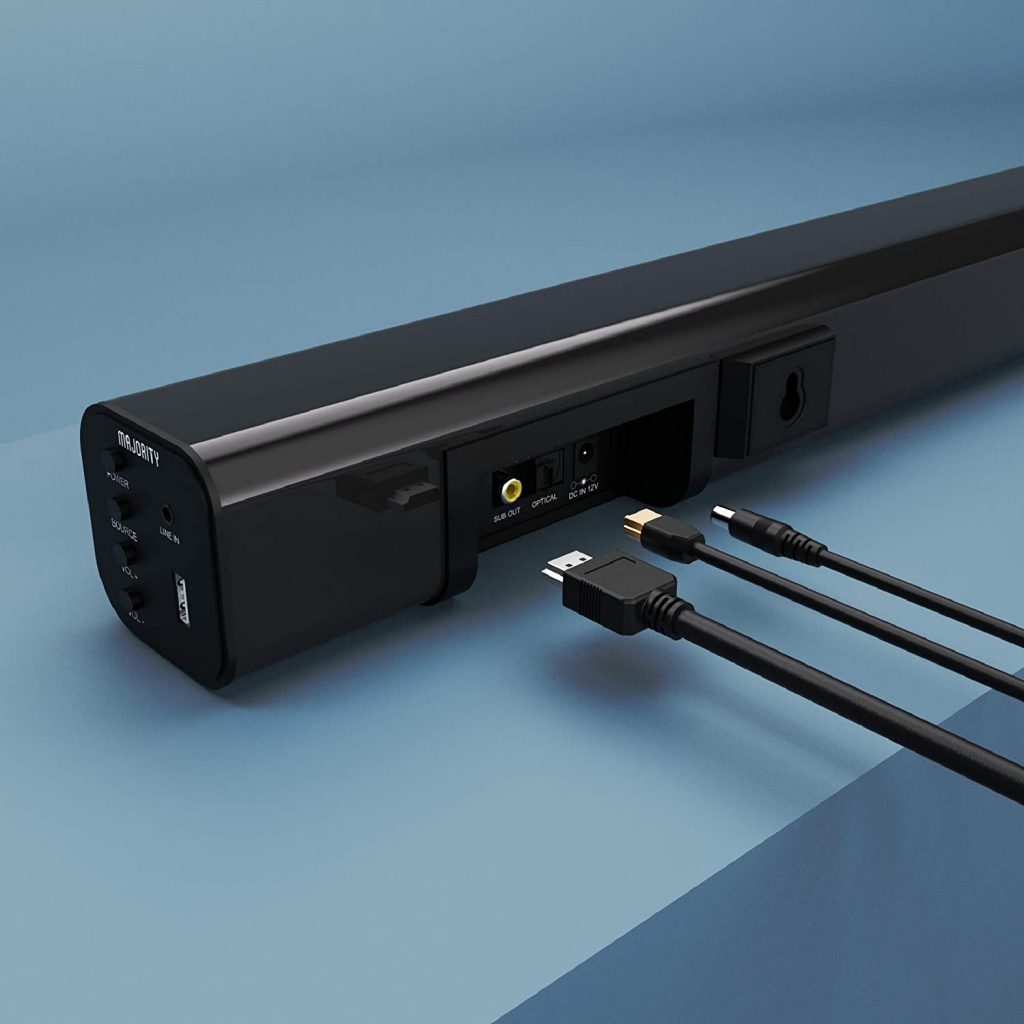 Downsides
My research around this speaker uncovered a handful of complaints around screeching when watching Netflix, but this was mainly due to setup error. Samsung TVs proved to be the most difficult to set up. Users must set the primary output then change the balance settings to PCM. On a Samsung Smart TV, users will need to go to Settings – Sounds – Expert Settings – Balance – Audio Output Format and select PCM for it to function correctly.
The remote control feels a little on the light side, but it does the job. You can change the treble and bass settings at the click of a button, whilst also selecting a music mode that heightens music, movies or dialog to be played at its best.
Overall, the K2 Soundbar Surround Sound System is well worth the price point, as the bar is small enough to be unobtrusive but packs a mean punch. The automated connection between the speaker and sub-woofer makes life easier and is a nice touch. And the lack of additional wires between the bar and subwoofer is great for room placement. The wide range of wires included in the box was a thoughtful extra and gives users plenty of options. The FM radio was a nice-to-have but perhaps DAB may have been more in keeping with the company's philosophy as disrupters.
The K2 Soundbar is available on amazon using this link here:
https://amzn.to/3qbg3LE