Going on holiday with children can be a fantastic experience. It's often far more exciting and fun than many other kinds of vacations. While you might not get to spend as much time chilling out by the pool, you instead will have the chance to find more interesting things to do every day. However, there is one thing that pretty much every parent dreads when it comes to vacationing with kids: packing. Trying to pack everything that you and your kids need while dealing with all of your other day-to-day tasks can be incredibly difficult and stressful. Most frustrating of all is the fear that you might forget something. This is something that can be stressful for anyone when it comes to packing for a vacation, but when you have kids those stress levels go through the roof! With that in mind, here are some things that you should never forget when you're vacationing with your kids.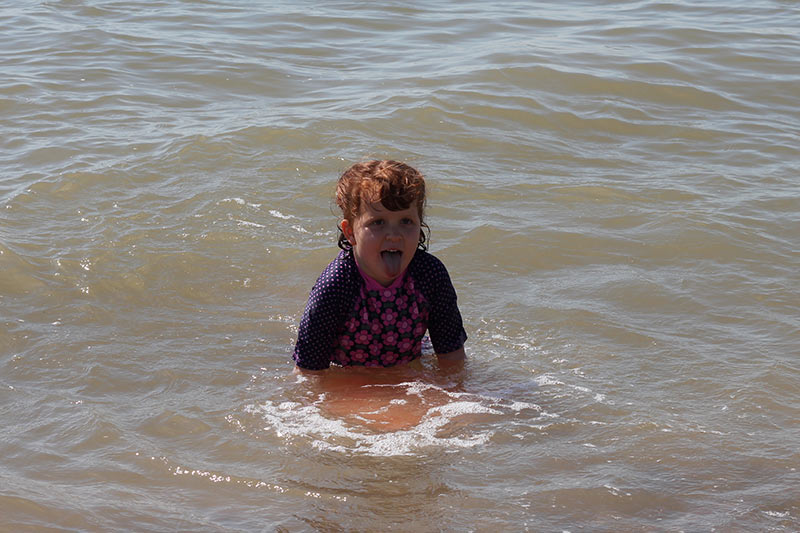 The Right Clothes
Think carefully about how long you're going for, figure out many clothes you're going to need, then double for that your kids. It's not something that a lot of parents consider, but kids have an incredible ability to make a mess of themselves. You might think that designer swimwear for kids is the only important clothing item when you're on vacation and but children have greater needs when it comes to clothes than you might. You might be able to handle wearing the same shirt and boardshorts for a full two weeks, but kids aren't able to do that. They need enough clothing to be able to deal with whatever comes along, whether that's heat, rain, sun, or sand.
Essentials:
More underwear than you need: They get sandy, wet, dirty and lost
Protective swimsuit or wetsuit (with wet shoes): It helps against sunburn, jellyfish stings and stony beaches
Jumpers or Cardigans: For evenings sat on the terrace or playing in the Piazza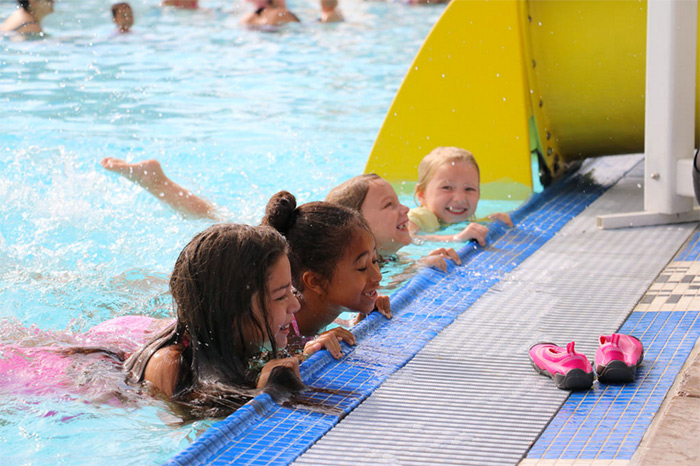 Medicines and Cremes
Some people might consider this to be a little bit alarmist, but you should never go on vacation with your kids without bringing a selection of medicine with you. There are obvious things like sunscreen, but you should always make sure to bring along bug spray, treatment for bug bites, child and adult painkillers, anti-nausea medication, and anything else that you might need. Ideally, you won't need to use any of these during your vacation, but it's much better to have them and not need them than it is to need them and not have them.
Essentials:
Calpol and Ibuprofen: General all-rounder
Sunscreen and aftersun: It's so easy to get burned
Insect repellent and in-room bug plugs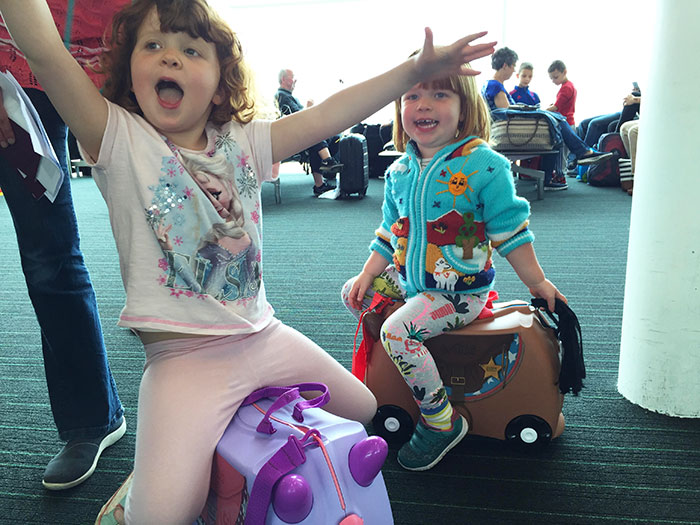 Entertainment
Kids get bored. It doesn't matter what you're doing there's a chance that they will end up feeling bored and frustrated. Traveling can be a nightmare for kids if they don't have anything to keep themselves occupied. Make sure that they have something like Lego to keep their minds and hands busy on long trips, as well as during downtime during the vacation. It might also be a good idea to install some child-friendly games on your phone/tablet so that they have something to play with if they don't have the room to lay out their toys. Similarly, something light but easily accessible like a colouring book is great for the long queues at airports, car hire, theme parks and sight-seeing. One thing that you should make sure never to forget is a favorite stuffed animal or toy. There is nothing more devastating for a kid to realize that they've left their beloved cuddly toy at home.
Essentials:
Phone or Tablet with games, tv shows and movies
Favourite teddy or toy
Colouring or puzzle book with a multi-coloured pen/pencil