Life gets so busy and hectic that it's common to forget about the importance of spending quality time with your kids. They look up to you and will appreciate the chance to grow a closer bond with you.
It's a wise idea to have a list of ideas handy for what you can do with your kids when you do find the time to be with them. What's most important is that you're fully present and in the moment when you are together. Try to eliminate distractions such as shutting off your phone and showing them how much you truly enjoy these opportunities to connect with the ones you love.
Find Activities around the House
Look around and notice how much there is to do right in the comfort of your own home or outside your house. For instance:
Play a game

Watch a movie

Get out the

arts and crafts

Kick or throw a ball around outside

Cook together
The list above highlights a few ways to spend quality time with your kids and enjoy one another's company without having to go anywhere.
Take A Road Trip
Another idea is to head out on a road trip with your kids and explore new lands together. Before you leave, remember to make sure your vehicle is in prime condition to travel by investing your money in any necessary fixes. You can go online to review specific tips that will help keep you and your family safe throughout your travels. These are memories they'll be able to carry with them for the rest of their lives.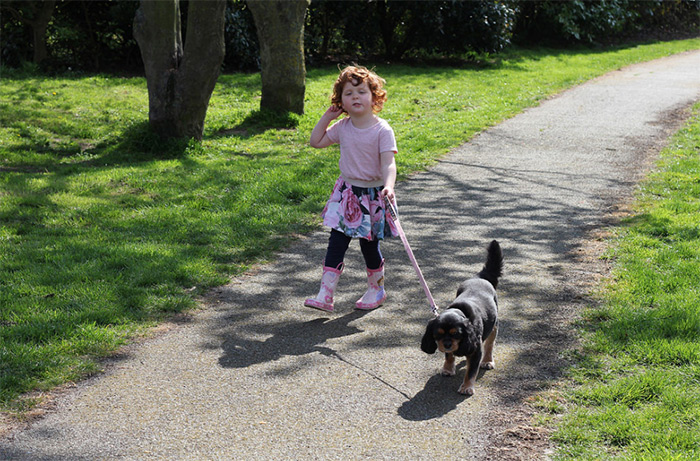 Go for A Walk
Another great way to spend quality time with your kids by simply going for a walk outdoors. If you have a dog, bring your pet along so you all can get some exercise while you're at it. Use this time to strike up engaging conversations with your kids and get to know them better and find out what's going on in their lives lately. Discover and check out unique trails in your neighbourhood, so you're always embarking on a new and exciting adventure.
Take them to Lunch or Dinner
Food is always a great way to get everyone together and have a little fun and good conversation with one another. Pick an afternoon or evening and head to lunch or dinner with your kids and treat them to a delicious meal. Ask them what kind of food or restaurant they prefer so you can guarantee they'll enjoy themselves. Give yourself a break from cooking and instead use this time to build a stronger connection with your kids.
Conclusion
Spending quality time with your kids isn't as difficult as you may initially think. There are a lot of ideas out there to give a try, but you have to be willing to set aside time in your schedule to do so. You'll never regret taking advantage of the chances to help you grow a deeper relationship with your kids when looking back.