Holidays with children: it's a time of unbridled joy mingled with a fair bit of stress, some last-minute dashes, a tantrum or two, and liberal quantities of sun cream. There's always variation when you're travelling abroad with young ones, but with a robust plan and a bit of thought, you'll be able to prepare for the worst to enjoy the best of your family trip abroad. Whether it's beach-hopping you're planning or something more adventurous in deep jungles or high mountains, this article details some of the organisational elements it's best to prepare in good time, leaving your family free to relax in the blissful peace of mind.
Documents
The first thing you should make sure you have when leaving the house to head to the airport is the first thing you need to organise when heading out on holiday: the documentation that'll get you across borders stress-free. With children, there are a few things to bear in mind. First, they'll not have the jabs that you've picked up over your life, so a trip to the doctor is an important preparatory stage in getting all the right immunisations from regional-specific illnesses that could harm your kids. The same goes for anti-malarial tablets and treatments if you're going to a country with mosquitos.
Other than health concerns, some of which you'll want documentation for in case it's required (yellow fever vaccinations are required for some countries, for instance), you'll need to check your kids' passports. Kids' passports tend to go out of date a lot quicker than adult passports by virtue of children's' changing appearances. Take photocopies of these documents, as well as a copy of your family holiday insurance, all in a document wallet so that you know what to grab if anything is to go wrong on your vacation.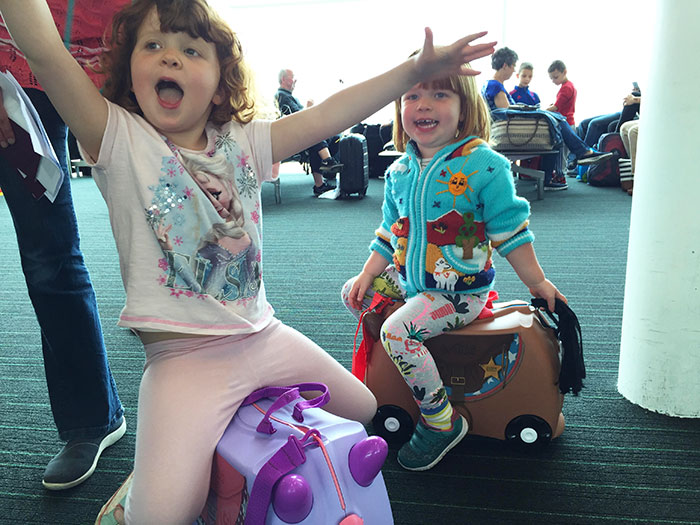 Packing
Packing for kids involves a series of inclusions that you wouldn't bother taking away with you if you were travelling as a couple or on your own. Kids need things to entertain them and keep them out of causing mischief when they're sitting in airport lounges, bus stations or hotel lobbies. Ensure you're equipped with books, games or puzzles to absorb your kids in such circumstances. There's also any medicine that your kids will need. You can expect your kids to feel ill on at least one day of your trip, and pack age-appropriate pharmaceuticals with this in mind.
Elsewhere, you'll want to think of those little things that can be a life-saver when you're abroad with kids. A pack of wet wipes can help with messes, and a little bottle of anti-bacterial hand wash will help prevent your children getting ill from the world of new bacteria they're being exposed to. Child-friendly sun cream fits under this remit too: you won't want them incapacitated by fierce sunburns. All such things fit under the remit of 'extras for kids' and will take some thought on your part to plan for well in advance.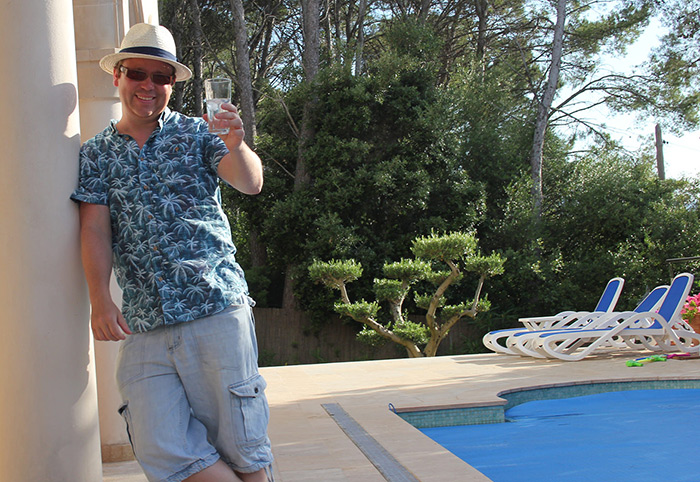 Holiday Clothes
Buying clothes for your little ones can be a pain, especially as you know that by the time that next summer rolls around, your kids will most probably have outgrown all their previous season's garments. Nevertheless, it's best to get your kids the right sort of holiday gear, so they're able to enjoy the heat as you are, and this means a hat, sunglasses, shorts, swimwear, and light clothing that won't be oppressive when they're dashing around, exploring a new place. You'll be able to pick all of this new attire up online, which will save you the headache of dragging your kids around the mall.
To give you some ideas, why not grab your kids a pair of Tommy Hilfiger flip flops to don on the beach or some designer sunglasses that'll protect their young eyes from harmful UV light. If you're heading out on an adventurous holiday, then you might want to invest in some outdoor wear along the lines of little walking boots, waterproofs, cargo shorts or woolen jumpers – climate-specific, of course. Your goal should be to make your children as comfortable and well-adjusted to the climate of a foreign place as possible so that they can enjoy their holiday without complaint or moan.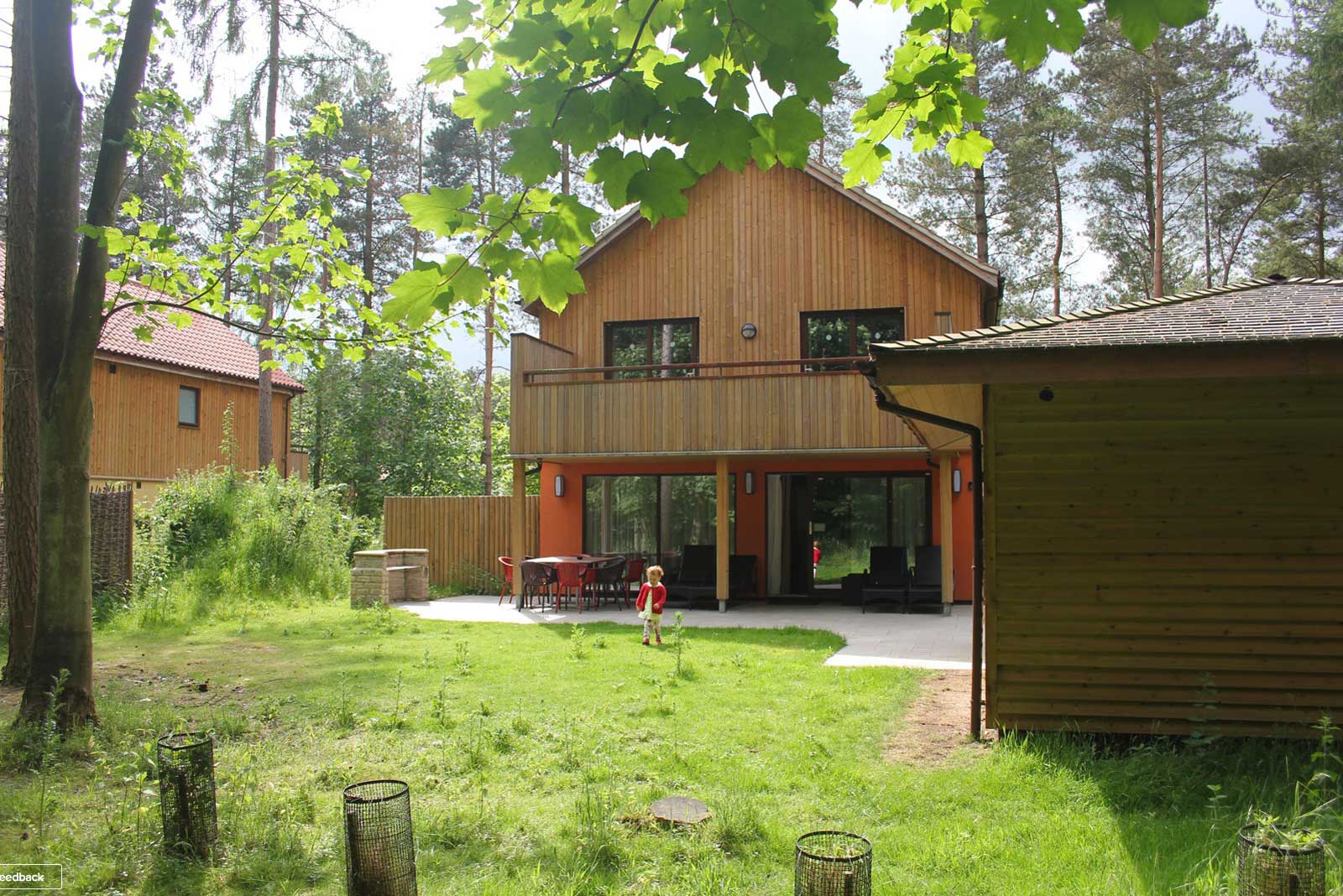 Blend Activities
It's a sort of unspoken rule of parenting that you visit places, a lot of the time, for your children, while just next-door there's a rather exciting exhibition that you'd really rather like to visit. The best holidays have little tastes of everything, from child-friendly activities like relaxing by a swimming pool, in a water park, or on the beach, but also something for the parents to enjoy, whether that be a museum or a gallery. Doing your research beforehand, by buying a guidebook or checking out some independent travel blogs written by parents, will give you some context as to what attraction has what activities for kids.
A good example of this is European museums: most of them bear in mind the fact that parents will be visiting with their children. They provide exciting, colourful guides for kids to search through the exhibits with as if on a treasure hunt, while the parents walk along in tow, enjoying the more 'boring' exhibits that the kids are likely to rattle on by. You may not be the sort of family that likes strict itineraries, but making a note of some of these attractions will mean that you're never at a loose end while staying in a new place. You'll never simply default on staying by the pool for the day; you'll instead be on an educational mission into the local hearts of culture.
Holidaying with kids brings with it its own considerations at the same time as being one of the most pleasant ways to spend time together as a family. It's important when taking a holiday with children, to spend some time taking their needs into account in your overall plan, so that they learn to love their time abroad in comfort and a spirit of fun, adventure and discovery.