If you're a fan of vintage audio products, you'll love the latest offering from Asian lifestyle brand Gadhouse. The Brad Retro turntable is a sixties-inspired audio player that combines modern features with a retro design. The Brad Retro is the newest addition to the iconic "House of Gadgets" and is now available in the UK market.
Stylish Design Meets Modern Features
The Brad Retro turntable is available in five stylish colourways, making it a standout retro-cool addition to your home. This affordable three-speed turntable is perfect for playing all your vinyl classics. Thanks to its powerful speakers and wireless Bluetooth compatibility, you can also stream modern favourites directly from your phone.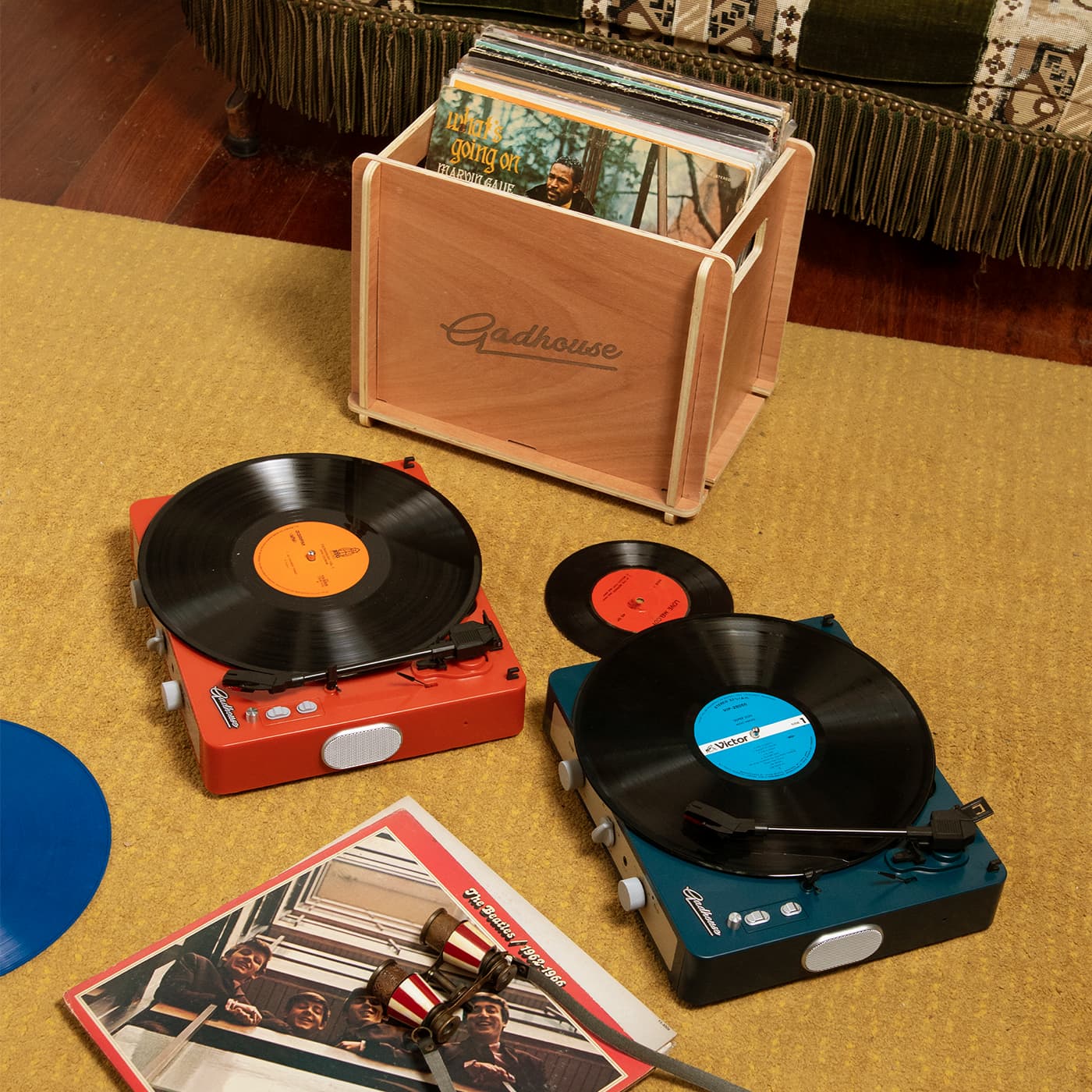 Features and Functionality
The Brad Retro turntable features a belt-driven mechanism that plays 7-12 inch vinyl at three-speed options: 33 1/3, 45, and 78 RPM. It also has 3.5mm in and out jacks, pitch control, dust cover, and a ruby stylus. Built-in features include Bluetooth 5.0 receiver, auto-stop function, volume adjustment, play and pause lift lever, and function selection. It also comes with three additional cables – dual RCA to stereo 3.5 mm mini-plug (female), dual RCA to dual RCA (male), and 3.5 mm to 3.5 mm mini-plug – to cater to all your input/output needs.
Design Inspiration
The Brad Retro turntable series comes in five colourways: tangerine, retro green, ivory, grey, and navy. Each colour represents a different theme from the sixties. According to Gadhouse's CEO Petch Teosuwan, tangerine was one of the popular options in that era, while ivory is inspired by the cool retro design of classic 50s appliances. Green and grey pay homage to the original Brad, who loves old-school vinyl but also croons in ultra-modern digital melodies. Lastly, navy is inspired by the U.S. Navy uniform in the 50s and 60s, which symbolises courage, endeavour, and patience.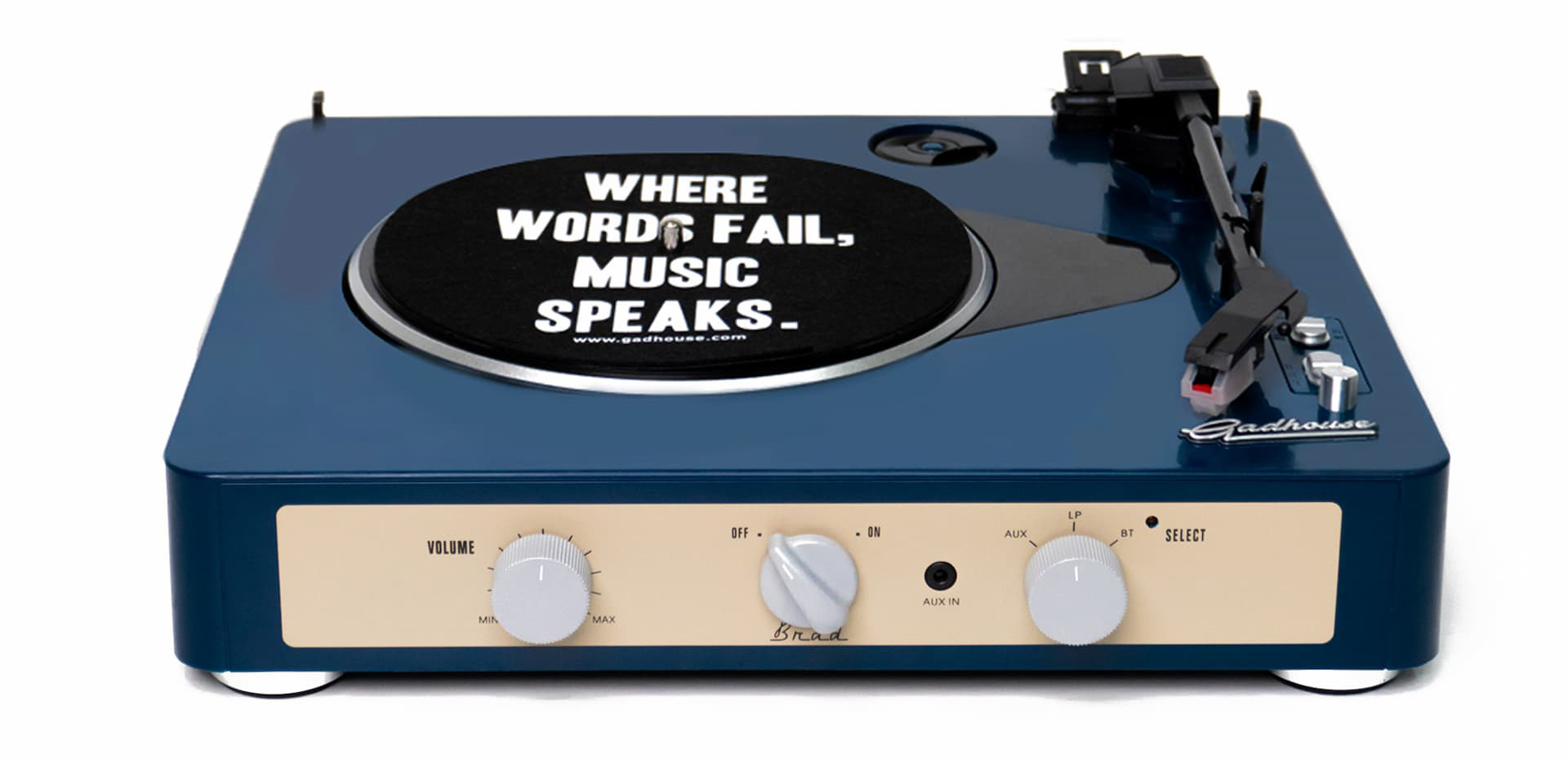 Gadhouse's Vision
Gadhouse's vision is to bring art, music, and vintage culture to the UK, partnering with indie brands and working on exclusive collaborations. The brand has gained huge popularity across Asia and is set to shake up the traditional mass-market UK audio scene with the release of several exciting products in 2023.
Specifications
The Brad Retro turntable has the following specifications:
Play directly from 7-12″ vinyl on the turntable
Belt-driven
Auto Stop
3-speed turntable play: 33 1/3, 45, and 78 RPM
Ruby stylus
Built-in Bluetooth 5.0 connectivity
Pitch Control Knob
Play additional sources with the 3.5mm audio jack
RCA audio out with cables supplied
Volume adjustment, play and pause lift lever, and function selection
The Brad Retro turntable is the perfect blend of vintage and modern technology. Its stylish design, modern features, and affordable price make it an attractive option for music lovers and retro enthusiasts alike. Whether you're into old-school vinyl or modern digital melodies, the Brad Retro turntable is sure to impress.