Paris is a wonderful and romantic city. Even if you're not there for the romance, it is full of history and amazing sights for all the family to see. Like most big cities, it can be a little pricey to visit. When you are traveling with children, it can make things even more expensive. But you don't want to let that put you off. For example, a bottle of water or a coke can cost around €4 each. When you've got a few children to pay for, that can all add up. And that is just for drinks! So how can you make it a little more reasonable? It can be done cheaply when you are traveling with kids.
(Image from Pixabay)
For something like food and drink, it is best to self-cater as much as possible. The supermarkets in Paris will cost pretty much the same as any other supermarket in the area. So it is worth heading to those first to get bottles of water to take with you. If you can make up lunches to take out with you, it will be much easier and cheaper when you are out and about. Hotel rooms in the city can be quite small, and they won't have any catering facilities. So you could think about looking into Paris vacation rentals as a cheaper option. If you rent out someone's home or even a villa, then you will have all you need to make it a home from home. Quite often it will work out cheaper than a hotel. The only downside is that they tend to be a little further out of the city. So double check on the distance and how much it will cost to travel to see all that you want to see.
In Paris, it is cheap to visit some of the museums and attractions. Children below the age of four tend to get free access. Then there is a young person's option, where you get around half price entry up until the age of 26. So it is a great place to visit if you have older children or teenagers. There is no excuse to not visit the fantastic and education attractions like the Louvre and the Palace of Versailles, for example.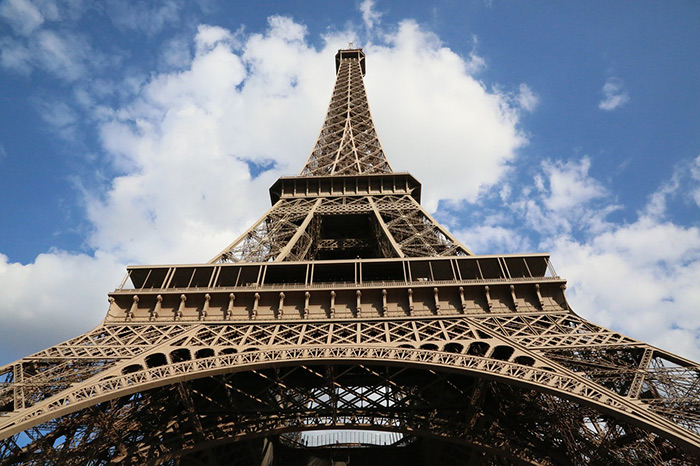 Image from Pixabay
There are some sights that you can do for free too. You can see the Eiffel Tower without having to go to the top of it. You can see the Arc de Triomphe without having to go up it. All of these places have other things to do in the area too, like wandering down the Champs de Elysee, for example.
In my opinion, Paris isn't a great place to visit with babies or toddlers. The metro system isn't the best with pushchairs, and they won't appreciate the culture of Paris. It is a great place to visit with older children, though. They will learn a lot and will start to recognize the main sights. They will love all of the amazing chocolate and food too, right?