Multi-factor authentication or MFA is a key security measure that businesses can make use of in order to better secure their data privacy and integrity. Multi-factor authentication is an identity verification process that lets the system verify if the users trying to access the system are indeed who they say they are. The verification works by asking the users to provide at least two different pieces of identity verification evidence that are independently processed in order to verify the user's identity. Typically, MFAs employ a method wherein the user needs to provide evidence from distinct identity categories including something they know, something they have in their possession or, something they are. For extensive information on different methods of MFA, please refer to IT Support Boston.
How Does Multi-Factor Authentication Work?
End-user verification using multi-factor authentication is a fairly straightforward process.  Users are asked to enter their login credentials as per usual. Once the credentials are assessed, users are asked verify their identity. They are usually given multiple options to verify their identity. They could choose to receive a code or a one-time password (OTP) on the same or another device they own, receive a code via SMS on their phone, or use an authenticator app that usually verifies their identity through biometric information, such as a fingerprint or a retina or face scan, or even through a scan of QR codes. Companies could also make use of hardware or physical tokens. Physical tokens can include anything from a peripheral such as a USB device, a hardware key or swipe card. Companies can make use of a range of enterprise identity and access management solutions that allow for highly customized administrative policies on MFA implementation. For regular use cases, most companies deploy two-factor authentication, where user identity is verified using a two-step verification. In order to simplify enterprise access, many companies have also started implementing adaptive authentication that lets users access mission-critical systems quickly despite making use of multi-factor authentication. If you want to employ the same at your local business, consider getting in touch with IT Consulting Services Boston.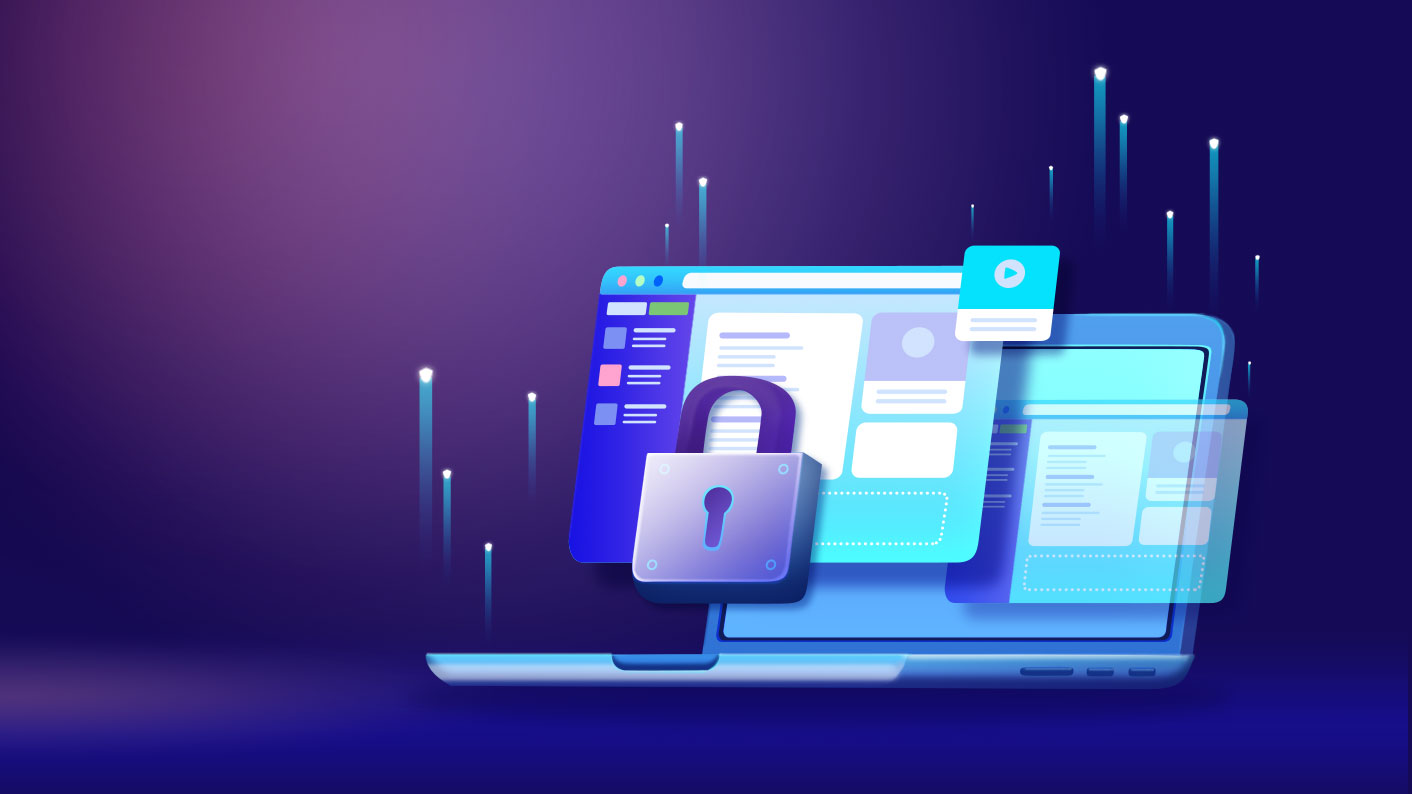 5 Key Multi-Factor Authentication Types
Hardware Tokens or Hardware OTPs (One-Time-Passwords)
This kind of authentication is increasingly popular at companies. Hardware tokens use hardware-based devices to create one-time passwords or codes. These codes are usually built using a cryptographic key. It is common for many organizations to use key-padded devices where users are asked to enter the OTP. The key is also accessed by a server that confirms (or rejects) the verification. While this kind of authentication is popular, it can be challenging for organizations to scale such an authentication solution. This kind of authentication also involves a relatively high cost of deployment along with regular maintenance costs. Even if the company is willing to bear the costs involved with such multi-factor authentication, the biggest vulnerability associated with this kind of authentication is that users are prone to misplace the hardware devices, and a range of social engineering techniques and impersonation attempts that can be used to manipulate them to compromise the devices. Hardware devices can also be easily stolen.
OTP Mobile Applications
OTP Mobile Applications are used to create highly time-bound OTPs that automatically refresh once the time limit expires. The user needs to enter the OTP on the secured app or site. If the OTP matches with the one generated by the system, the user is granted access. Mobile authenticator apps have proved to be very popular with companies and individuals like because they effectively remove the hindrances associated with hardware tokens, while being equally or even more effective. before being granted access. Mobile authenticator apps offer a much greater degree of simplicity, accessibility, convenience, and flexibility while offering the same level of protection. However, depending on the specific security environment of the organization, some companies may need additional features such as encrypted backups. This feature can come in handy is situations where the user might have lost access to the device that the account was originally set up from. Additional security features may include the mobile authenticator preventing users from taking screenshots.
Soft Token Software Development Kits (SDKs)
SDKs can be easily embedded into mobile applications and makes use of cryptographic operations. It could make use of digital signatures to verify the identity of the user and device. Soft tokens are renowned for offering a much more user-friendly experience as there is no need for users to switch between apps or carry an additional hardware device.
OTPs sent via SMS on phones
Another user-friendly option is to verify user identity through OTPs sent via SMS on phones. The user does not need to additional apps or carry hardware devices. All tey really need to do is to have access to their phones where they will receive a SMS text message containing the OTP for user verification. They simply need to enter the OTP on the secured site or app. However, this option can be challenging to implement depending upon the mobile carrier whose quality of services can differ markedly in varying regions. Also, this sort of authentication method is vulnerable to malware attacks, SIM-swapping and other forms of cyber-attacks that can be targeted against smartphones.
Hardware Tokens and Smartcards
Hardware tokens that are typically offered in the form of peripherals such as USB devices, share the same vulnerabilities as OTP hardware tokens. They are expensive to deploy and maintain, prone to theft and problematic repeat user behavior such as misplacing the device. However, it cannot be ignored that hardware tokens offer solid protection as it can carry out cryptographic operations such as decryption and signing along with the physical security associated with hardware tokens that operate from an isolated enclave. Smartcards need a dedicated reader but offer contactless verification. To know more about the right multi-factor authentication method for your business, please refer to Managed IT Services Rhode Island.
About Kenny:
Kenny Rounds is the founder and CEO of Braver Technology Solutions, a leading IT Support Rhode Island Company offering full IT Support & Security solutions. Throughout the last 30 years, Kenny has continually expanded his workforce, embracing the core values of integrity and innovation and growing into one of New England's premier IT service providers. He is a cybersecurity expert and has presented at local groups and hosted educational webinars on all things IT.